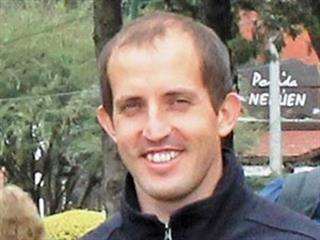 Argentina is known for Eva Perón, its recent economic woes, and its passion for soccer and the tango. For those in agricultural circles, Argentina is also known as a leader in no-till agronomy, as a major beef producer and consumer, and as a global player in soya production, processing and export.
#FWargentina was the official hashtag for the tour.
Not surprisingly, it has much to offer foreign agri-tourists, and the participants on the Farmer's Weekly agricultural tour of the country took full advantage of their 11 days on Argentinian soil. The success of the tour was largely due to the excellent organisational and translation skills of the tour guide, Hendrik Jordaan. Born in South Africa, Hendrik has been a long-time resident in Argentina.
He and his company, Laurik International, specialise in facilitating business interaction between Argentina and South Africa. Hendrik is particularly knowledgeable about Argentina's agricultural industry and sub-sectors.
Facts and figures
"Argentina is about twice the size of South Africa and has a population of about 41 million," he explains. "It extends about 5 000km from north to south and about 1 500km from east to west. Very few people in the rural areas speak English. About 40% of the population lives within 400km of Buenos Aires, Argentina's capital, in the north of the country. Only 5% of the population live in Patagonia in the far south, where the vegetation is similar to that of the Karoo, so mainly sheep are farmed there."
READ MORE: Grassroots no-till in Argentina
Argentina produces about 100 million tons of grain annually, of which around 55 million tons are soya beans. Approximately 24 million tons are yellow maize, primarily as animal feed. The balance is other grain, such as wheat. Hendrik explains that, since 1996, almost all Argentina's soya bean and maize have been produced from genetically modified seed, either the Roundup Ready or Bt seed or a combination of the two, commonly referred to as stacked gene seed.
"More than 80% of Argentina's crop farmers implement no-till methods. Almost all commercial crops are grown dryland, so the farmers want to maximise water-use efficiency," he explains. While Argentina's commercial meat production sector is undergoing fundamental change, beef production and consumption still dominate. The country has a population of about 50 million head of beef cattle, mainly used to feed Argentina's astonishing beef consumption of about 60kg per capita.
A decade ago, the figure was 100kg, the highest in the world. However, rising beef prices and competition from rapidly increasing domestic poultry and pork production have contributed to a decrease in beef consumption. (In contrast to these figures, South Africa's beef consumption per capita in 2012 was 24kg). Hendrik explains that Argentina's stud breeding and commercial beef production takes place mostly in the country's north-eastern and north-western areas. Weaners are then transported further south for fattening in feedlots.
The cost of land
Arable land, especially in the humid Pampas, is hugely expensive in Argentina. "Prices currently range from US$15 000 to US$20 000 (R161 000 to R215  000) per hectare so buying land is not really an option for anyone wanting to enter agriculture or expand a farming enterprise," says Hendrik. "Leasing agricultural land from urban residents who own relatively small pieces of land as long-term investments is currently a better option.
"An Argentinian farmer who leases enough land for a sustainable income may be doing so from several landowners." The lease rate of agricultural land in Argentina is often negotiated in terms of the value of a mutually agreed per hectare yield of soya beans, even if the land is used for something other than cropping. Since 2002, the Argentinian peso has weakened dramatically and inflation is believed to be between 25% and 30% annually. So owners of farmlands don't want to set a peso value for a lease, as this may be worth far less as the years go by.
READ MORE: Ranching in Argentina: Herefords on the Pampas
"Argentina has such a successful domestic and export market for soya beans that the price is relatively stable and attractive," explains Hendrik. "Soya beans are like a gold standard when it comes to negotiating the lease price for land. "The lessor and lessee negotiate the price per hectare based on a set yield of soya beans, for example, the peso value of up to 2t/ha at a specific date in the year."
Anti-government
Almost all Argentinian farmers whom the Farmer's Weekly tour group met were highly critical of the current government of President Cristina Fernández de Kirchner. They feel that it is stifling the growth of the sector by imposing heavy taxes, particularly on exports of many agricultural products. Export taxes of between 20% and 24% are levied on soya beans, maize and wheat, which the government deems vital for the country's domestic consumption.
However, the farmers feel that this closes off potentially more profitable foreign earnings for themselves and the economy, resulting in domestic oversupply that puts downward pressure on the prices they get. "Our government says those with more should share with those with less," says Hendrik.
View the Tour gallery
"The logic is that Argentina's farmers have more than the average citizen. So our farmers have heavy export taxes, depressed domestic commodity prices, no production subsidies from the government and in fact pay more for certain inputs, such as diesel, than urban residents."
Despite these challenges, Hendrik says Argentina's farmers still generate profit, although not as much as they could. "They're the world's biggest exporters of soya beans and produce enough food and fibre for 400 million people."