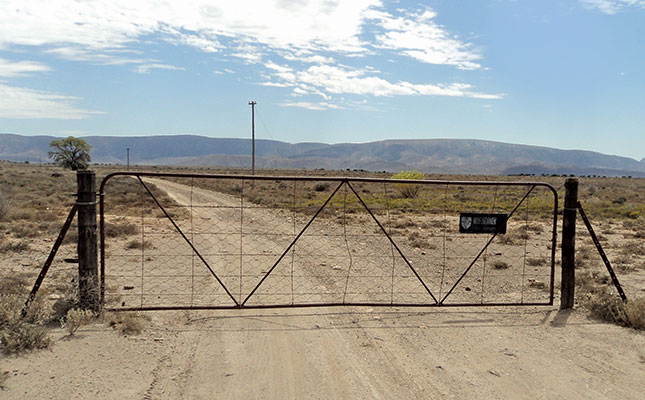 Join the local farm watch or security system active in your area. Remember that there is no safety in isolation. You may need help today, tomorrow it may be your neighbour.
Practice the emergency security plans for your area.
Make sure you have proper communication systems in place on your farm and in your district, such as an integrated radio network. Keep mobile handsets available – this way you won't be left without communication when you have to react to a situation and leave your vehicle.
Close to the landline phone, keep a detailed list of emergency numbers for your family and staff. Write down the GPS coordinates of the house along with the emergency numbers. You might need these coordinates for a possible air evacuation or police follow-up.
Consider subscribing to a panic button on your cell phone. Members of e-Block Watch pay R70/month, which places the cellphones of five family members on the watch's system. When the panic button is pressed, the system tracks the location of the phone and sends out SMSs to nearby farmers and the nearest police station.
Provide police stations in your area with a map, indicating every farm in the area. Farm roads should be colour-coded and numbered and each farmer's name recorded. When the police get a call to assist a farmer, they can immediately match his name to the route which makes access faster.
Every farm should be marked with a number at the turn-off from the main road leading to the farm. This makes it easier to direct help to your farm. If possible, donate a GPS to the police station in your district.
Secure the main house with a proper fence and lights and ensure that the area surrounding the house is free of shrubs and trees. Vegetation close to the house offers cover.
Have dogs and/or geese around the house as an early warning system.
It may be advisable for farmers to invest in a firearm for both husband and wife. Remember that firearm owners are responsible for their weapons and should be competent to use them. It is not advisable to keep large numbers of weapons in your home as this could attract criminals.
If possible, do not trade in merchandise for cash on your farm as it attracts criminal attention.
Invest in a proper intelligence network. This can be part of whatever local farm protection system is active in your area.
Try to make your farm workers your best allies. Reward those who pass on useful information.
Treat workers fairly. History confirms that the majority of farm incidents are linked to labour disputes.
Criminals involved in attacks or security incidents on farms usually have inside information. Criminals tend to pay well for information.
Obtain a police clearance of people you employ.
Know your neighbours and their workers as workers travel from farm to farm to visit their neighbours.
Communicate with your neighbours and other security agencies about all incidents that occur on your farm, or in your area. The smallest observations can prevent a serious incident. Be alert!
Security consciousness is a way of life that becomes second nature. It is not something that you switch on and off.
If you do experience crime, no matter how small, report it to your police station and open a case. If cases are not opened, police statistics will not give a true reflection of crime in the area. And without that, we can't act and change.
Holiday Checklist
Try to minimise potential criminal acts while you are away by taking preventative action. This includes:
a. Locking up tools.
b. Removing batteries from vehicles that are not being used.
c. Leave vehicles with empty fuel tanks if you are away from the farm for a long period of time.
d. Avoid stocking up with groceries before you go on leave.
e. Pay wages on time.
f. Arrange with a neighbour, the farm watch and/or police (if they have the capacity) to visit the farm while you are away.