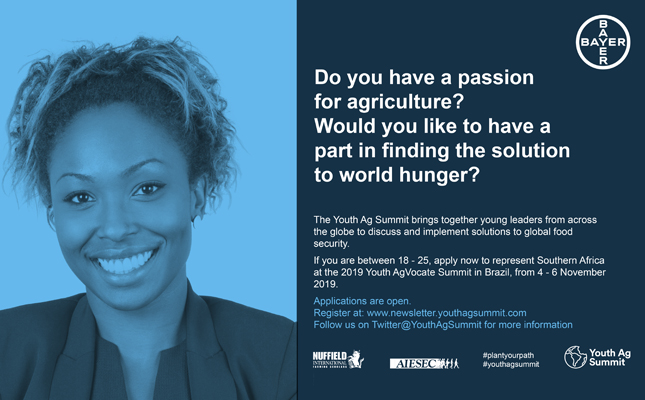 Every two years, 100 young global leaders aged 18-25 are brought together to network, share experiences, gain new skills, and develop food security-focused projects.
The end goal?
To equip young people to take concrete action on one of humanity's most pressing challenges: how to feed a hungry planet.
The fourth edition of the Youth Ag Summit will be held in Brasilia, Brazil, between November 4 and 6 2019.
Who can apply
The Summit is open to applications from young people aged 18-25, who are passionate about food, agriculture, food security, environmental stewardship, world hunger, biotechnology, farming, or caring for farm animals.
However, applicants do not have to be farmers – previous Summit participants have included lawyers, doctors, teachers, and business management students!
Applications from current students, as well as young people already working in a relevant field, are welcome.
How can I apply
To apply, eligible candidates need to submit an idea for a 'Thrive for Change' project that addresses food insecurity in the context of the UN Sustainable Development Goals, which aim to end poverty, protect the planet and ensure prosperity for all.
The deadline for applications is 10 January 2019 and the final selection of delegates will be announced in May 2019.
For more information, download the Youth Ag Summit PDF or visit www.youthagsummit.com.