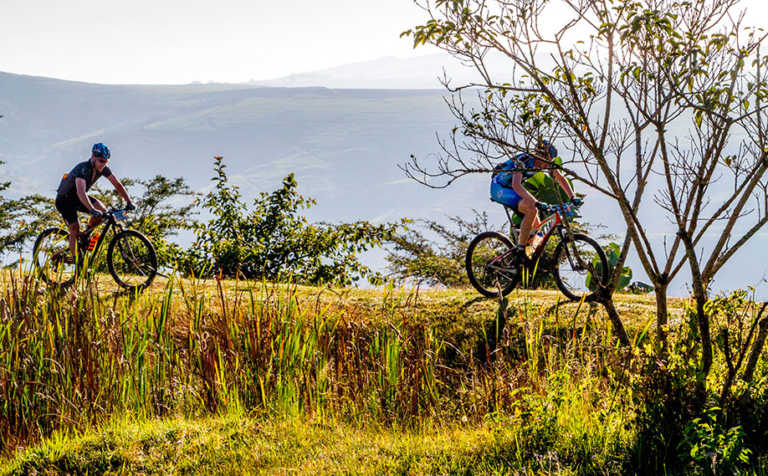 But you'd better hurry. This highly popular event has limited entries, and places always go quickly.
Pick your race. Pick your pace!
The race starts on Sunday 28 April at Gwahumbe Game & Spa in Mid-Illovo in KZN.
Serious mountain bikers: choose either the 60km Husqvarna Classic MTB X-treme or the 40km Safire Classic route
Fun riders: choose either the 18km Gwahumbe Family Experience or the 10km route (free entry for under-12s)
Trail runners: choose either the Farmers Agri-Care 16km or the 9km Gwahumbe route. Spectacular trails through indigenous KZN bushland and grassland.
All proceeds from the event go towards community upliftment in the Mid-Illovo area. Each entrant also has the opportunity to help a child in this community by buying an Uzwelo School Bag, with built-in raincoat poncho, for R150.
Enter online at www.roag.co.za or contact ROAG on [email protected] or 086 100 ROAG/7624.
ENTRY FEES
60km Husqvarna Classic MTB X-treme               R220
40km Safire MTB Classic                                   R190
18km Gwahumbe Family Experience                  R160
10km Fun Ride                                                  R80 (free for under-12s)
16km Farmers Agri-Care Trail Run                       R140
9km Gwahumbe Trail Run                                   R100
For more information, visit www.husqvarnaclassic.co.za.