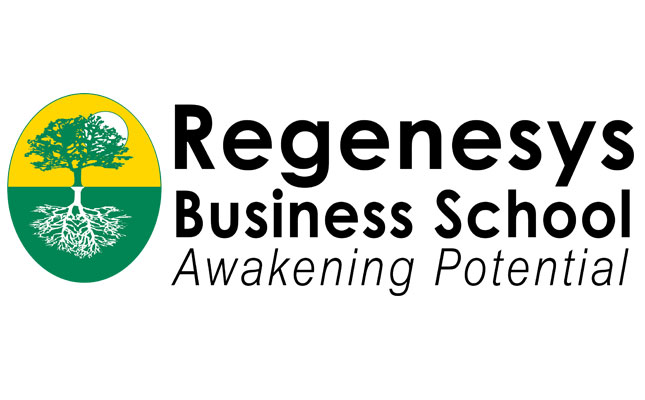 Regenesys is concerned about the future of agriculture and the role of farming in South Africa and is proud to announce that Omri van Zyl, CEO AgriSA will be one of the key speakers. The event is presented in partnership with Farmer's Weekly.
The audience will comprise Regenesys MBA students, alumni, staff, selected clients and industry professionals, as well as other notable individuals who will join the keynote speakers at the podium.
As the human race speedily strides into Industry 4.0 to face various changes that will affect how we live, so will farming – and general agricultural practices – change too.
The future is uncertain but very exciting; thus, farmers need to start adopting new technologies if they want to stay productive and competitive in the market.
Whether for a small-scale farmer or big agro enterprise involved in the whole agro-value-chain, current and future technological innovations are poised to change how the agriculture business is done.
For instance, using artificial intelligence and machine learning to extract data gathered via satellite and drone images, one can get real-time data about pests and activate disease-protection measures.
New tech like mobile apps, wearable devices and automated sensors can quickly and effortlessly gather data which can, in turn, help banks and insurers assess the risks associated with agricultural business proposals and ventures.
To stay in the loop and profit from the impending changes, professionals in the agriculture sector need to find new ways to attract, develop, reward and retain talent, as well as inspire passion, innovation, entrepreneurial spirit and excellence.
Our experts will provide insights into the digital revolution and the unprecedented impact it's having on the future of agriculture around the world. Panelists will address the developments in robotics, social media, as well as pesticide-spraying and disease-monitoring drones.
Other panelists will include:
Willie Jacobs, Agricultural Finance Specialist Consultant and Deal Facilitator, Into Africa Solutions Services
Denene Erasmus, Editor, Farmer's Weekly
Fanie Fereirra, Director, Geoterra Image
Linda van der Merwe, Marketing Leader Africa Middle East, Corteva AgriScience (The Agriculture Division of DowDuPont)
Wessel Lemmer, Senior Agricultural Economist, ABSA
Wellington Sikuka, Agricultural Specialist, United States Department of Agriculture
Jolanda Andrag, Head: Commodity Chamber, AgriSA
Riaan Agenbag, Economist, Analyst & CEO, Agenbag All Trade Close Corporation
Liza Bohlmann, Head of Special Projects, Landbouweekblad, Media24
Andre Pretorius, Marketing Communication Manager: Agricultural Solutions, BASF
For more information, please visit: www.regenesys.net