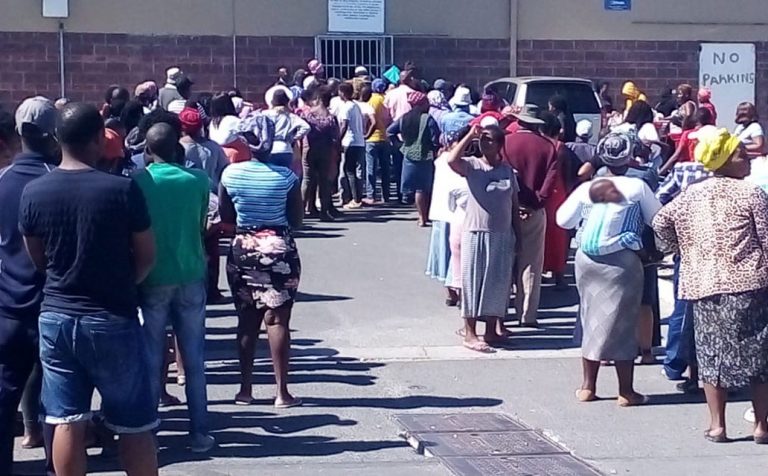 Fears are growing about the impact the coronavirus disease (COVID-19) global pandemic could have on food supplies in some of South Africa's neighboring countries, as citizens there have also been ordered to stay indoors.
Lesotho began a three-week nationwide lockdown on 22 March, following South Africa in implementing some of the world's toughest measures to combat the spread of COVID-19.
READ Lack of informal trading during lockdown worry farmers
Zimbabwe has also followed suit, with both countries declaring their agriculture sectors essential industries, which meant that farmers would be allowed to continue operating.
However, Dr Theo de Jager, president of the World Farmers' Organisation, pointed out that as a country, Lesotho had never been food self-sufficient.
"It is a country situated in a mountainous landscape and therefore cannot produce everything it needs to feed its citizens," he said.
De Jager said he believed that special arrangements would have to be made for trade and, in particular, the movement of processed food across the border.
Local media in Zimbabwe reported that the country could face a hunger crisis amid the pandemic, due to the country's economic challenges and a shortage of staple foods such as maize and maize meal, following a devastating two-year drought.
READ Challenges to feeding a growing population
De Jager agreed with this assessment, saying the country had already experienced a variety of major challenges even before the lockdown measures were implemented.
"Zimbabwe hasn't been in a worse position since 2000," he said.
He added that while the country was expecting a relatively good crop, it had not yet been harvested, while livestock supply was also low.
De Jager said that the lockdown in South Africa could result in a severe shortage of commodities and cash flow for Zimbabwe.
"A large part of Zimbabwe's household food security is covered from South Africa by people living and working in the country and sending food and money to their families in Zimbabwe."
He stressed that this could become a major problem in a country that relied on international trade for food security.
READ Women in agriculture are key to boosting food security
Meanwhile, Bloomberg reported that some countries had halted exports in an attempt to secure domestic food supplies during the COVID-19 pandemic.
Kazakhstan, one of the world's largest exporters of wheat, banned exports of the grain and various other products, while Vietnam temporarily suspended new rice export contracts. Freshplaza also reported that Turkey had suspended lemon exports.
According to De Jager, it was only logical for countries to first look out for their own citizens.
"That's why it's so important to protect your country's industries and keep them healthy. If an industry dies, you won't be able to get it up and running again soon," he said.