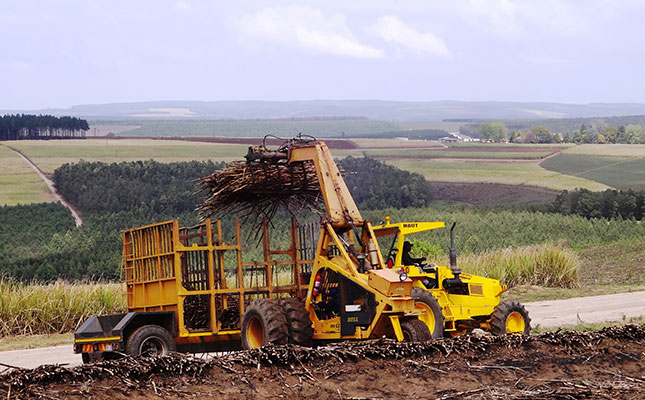 Mere weeks after Tongaat Hulett Limited (THL) announced that it would be mothballing its Darnall Sugar Mill indefinitely, Illovo Sugar South Africa (ISSA) announced that it would be suspending operations at its Umzimkulu Sugar Mill, on the KwaZulu-Natal South Coast, for the 2020/2021 season starting on 1 April.
Simon Manelli, ISSA spokesperson, told Farmer's Weekly that this decision was driven by the results of an independent diagnostic analysis and benchmarking study commissioned by its umbrella company, Illovo Sugar Africa (ISA).
READ Mixed reactions to new minimum wage for farmworkers
The study suggested a number of strategies to improve both ISA's and ISSA's long-term commercial viability, while retaining as many jobs as possible.
"Over the past couple of years, the local sugar industry has experienced insurmountable adverse pressures, which posed a challenge to the Illovo Sugar South Africa operation. After careful consideration, a decision has been taken to suspend the Umzimkulu [Sugar] Mill operation for the 2020/2021 and to divert all Umzimkulu cane deliveries to Illovo's Sezela Sugar Mill for processing," he said.
Farmer's Weekly previously reported that sugar cane intended for Darnall Sugar Mill would be diverted to THL's Amatikulu and Maidstone Sugar Mills.
Ronda Naidu, spokesperson for the South African Farmers Development Association (SAFDA), said that the "closures" of both the Darnall and Umzimkulu sugar mills posed "serious negative consequences" for affected sugar cane farmers, especially for the often black, small-scale and land reform growers who did not have ready access to finance and were often highly indebted.
READ Earthworms to the rescue on degraded sugar cane land
"Diversion of cane means higher transport costs, [and] deterioration of cane quality due to the longer time period between harvesting and crushing, [all of] which lead to lower value for farmers. We should also take into account unforeseen consequences, like mill breakdowns and operational efficiencies that will further add to the erosion of cane value."
Rustin Curtis, chairperson of the Umzimkulu Sugar Mill's Local Grower Council, explained that the mill's sugar cane suppliers understood that ISSA's decision to suspend operations at the mill were as a result of the "severe pressure" that South Africa's sugar industry had been under in recent years.
"While we are in a state of diversion, the miller has to pay the difference in transport costs from Umzimkulu [Sugar] Mill to Sezela [Sugar] Mill so that the [sugar cane] growers are no worse off. If permanent closure [of Umzimkulu Sugar Mill] becomes a reality, then the miller is no longer required to pay the difference in transport."
"This would have a devastating effect on all the growers in [the] Umzimkulu [Sugar Mill cane supply area] and would put all of us out of sugar cane farming," said Curtis.