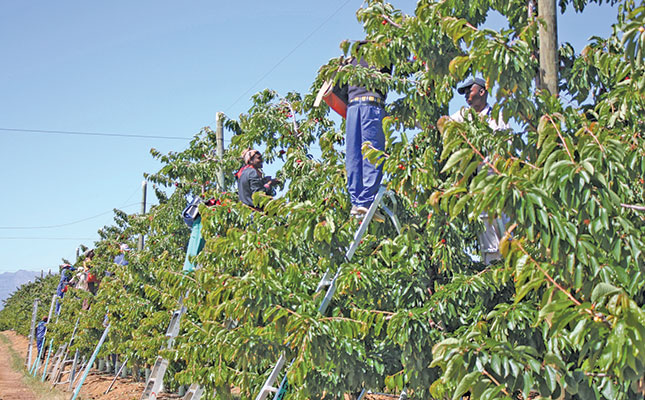 With South Africa's unemployment rate now standing at more than 30%, a labour expert has warned the worst was yet to come.
Statistics South Africa (Stats SA) recently released its quarterly labour force survey for the first quarter (Q1) for 2020 which revealed that the number of job seekers without employment was now at 7,1 million, an increase of 344 000 individuals from the previous quarter.
READ Oversupply crises a hard blow for global potato farmers
"As a result, the official unemployment rate increased by one percentage point to 30,1%, compared with the fourth quarter of 2019," Stats SA said.
The net decline in total employment in Q1 was mainly driven by decreases in the formal sector (50 000) and agriculture (21 000), offset by increases in the informal sector (3 000) and private households (30 000).

The silver lining was that the agriculture sector had actually showed a year-on-year (y/y) increase in jobs.
Policy head of Agri SA's Labour and Development Centre of Excellence, Jahni de Villiers, said although the number of jobs in the sector had declined 2,2% from the previous quarter, this was in line with seasonal trends.
"The good news is that y/y we have seen an increase in agriculture jobs of 3,3%," she said.
De Villiers cautioned that the Q2 labour survey was expected to paint a much bleaker picture, saying she believed total unemployment could spike another 5%.
READ Limpopo nut farm – a shining example of worker empowerment
Again, however, the outlook for agriculture remained far better than for other sectors, such as retail, because operations could mostly continue during the lockdown period to contain the coronavirus disease (COVID-19) pandemic.
"I do not think agriculture was hurt as badly as other sectors, and I am also not aware of any mass retrenchments," she said.
De Villiers said she believed bumper crop prospects for the citrus industry, as well as other seasonal activity could support a further uptick in jobs in the sector in Q2.