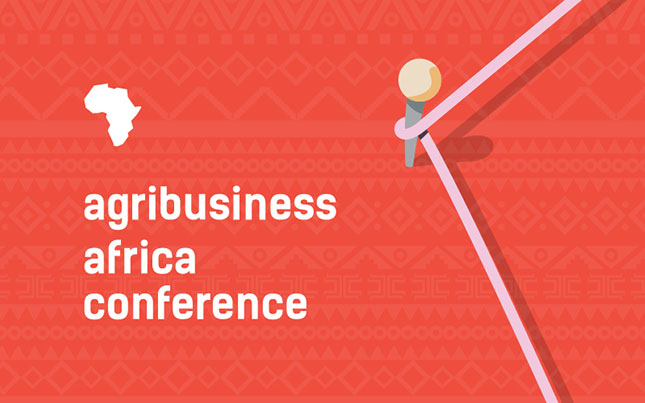 The 2019 Agribusiness Africa Conference, hosted by South Africa's largest
English language agricultural publication, Farmer's Weekly, will bring together
top speakers and a range of stakeholders from across the agriculture, agribusiness
and trade platforms to delve into the dynamics of trade between farm gate and
domestic, regional and international markets.
The overarching theme for this year's conference, to be held at the Premier Hotel O.R. Tambo in Johannesburg on Wednesday, 10 July, is market access, and one
of the key discussion topics is how to secure a better deal for African countries
within the global agricultural trade environment.
"The Agribusiness Africa Conference is the ideal platform to meet like-minded
business people in the agriculture industry. The conference will also offer
networking opportunities during which delegates will have the chance to build
meaningful connections with key industry role players," says Denene Erasmus,
editor of Farmer's Weekly.
Programme highlights include presentations by two internationally recognised
keynote speakers who will set the scene for the conference.
Food systems expert Prof Sidi Osho, chairperson of the Food, Agriculture and Natural Resources Policy Analysis Network (FANRPAN), will address the impact of mega-challenges,
such as climate change, on interregional agricultural trade in Africa.
READ Highlights from Agribusiness Africa Conference 2018
Dr Rutendo Hwindingwi, an associate director at one of Africa's 'big four' auditing, accounting and consulting firms, will address the topic 'Understanding the business landscape in Africa.'
Top representatives from South Africa's fresh produce markets, including Ayanda Kanana, CEO of the Johannesburg Fresh Produce Market, and Jaco Oosthuizen, CEO of the RSA Group, will provide insight into the barriers that exist to establish more efficient rural and domestic markets in South Africa.
To end off the day, Justin Chadwick, chairperson of Fruit South Africa, Dr John Purchase, CEO of Agbiz, Nico Groenewald, head of Agribusiness at Standard Bank, and Tony Esmeraldo, business director for Corteva Southern Africa, will speak about those dynamics that have delivered a sometimes unequal playing field for African countries within the international agricultural trade environment.