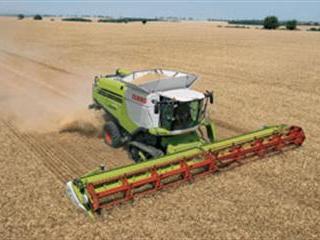 In 2010, Claas introduced the Claas Electronic Machine Optimisation System (CEMOS) in its Lexion combine harvesters. This helps improve performance by 'suggesting' optimal machine settings. The operator must request these and either accept or reject them, creating a dialogue between operator and machine.
"Without regularly checking and optimising the machine settings, we wouldn't have been able to break the combine harvesting world record last year," explains Jens Broer, Claas combine harvester specialist. "During the 20-hour endurance test, we remained in contact with the CEMOS, and adjusted the machine settings to the prevailing harvesting conditions.
"However, during day-to-day farming operations the operator often only makes minor adjustments to the system out of fear of making mistakes." Now, the CEMOS Automatic variant in the new Lexion 700 series promises to revolutionise combine harvesting. Add the GPS Pilot, automatic steering system and Cruise Pilot throughput controller, and Claas machines can conduct almost fully automatic grain harvesting with top performance when it comes to throughput, grain quality and minimal fuel consumption.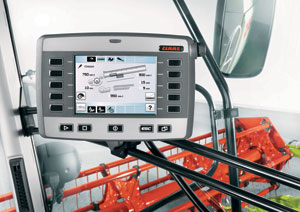 The control panel for the CEMOS Automatic system.
The CEMOS Automatic system
The CEMOS Automatic variant retains the same 'dialogue function' of the original. The automatic functions are displayed on the CEBIS (electronic board information system) terminal. These are activated at the factory but can be shut off by accessing CEBIS Mobile.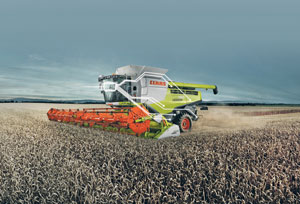 The Lexion cab featuring the new CEMOS variant.
CEMOS Auto Separation and CEMOS Auto Cleaning can be switched on and off separately. In CEMOS Automatic, the operator can choose between four optimisation strategies: 'maximum throughput', when the harvesting window is very tight or the weather conditions are more favourable; 'minimum fuel consumption'; 'high threshing quality'; and, finally, 'balanced', combining the three aforementioned basic settings. On initial pre-production machines, the 'maximum throughput' option resulted in output improvements of up to 20%.