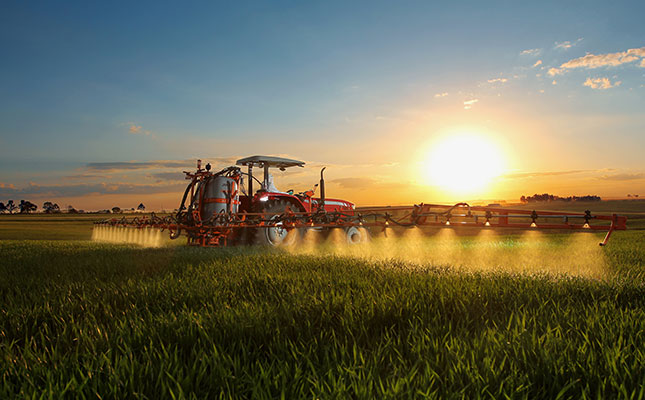 The focus of Jacto's new application system for its line of tractor sprayers is to increase small- and medium-scale farmers' access to technologies. Jacto's line of tractor sprayers ensures greater savings, efficiency and productivity at affordable costs.
The system employs technologies that are similar to the ones already installed in the company's self-propelled sprayers and also provides increased comfort, safety and convenience to operators as the system integrates all features on a single touch screen display with easy access inside the tractor cab.
The new system seeks to provide easy installation and has been developed to reduce complexity and increase mobility.
The concept is equipped with Omni 700, which amalgamates the main precision agriculture features such as lightbar, automatic pilot, and automatic section control.
The system makes spraying operation easier, and avoids product gaps and overlaps as it has more accuracy between passes in the crop. It also allows for the use of automatic section control, a technology that shuts off spraying automatically when the equipment passes through an already sprayed area, avoiding product waste and providing better care to the environment.
"When developing our equipment, our ongoing search is to reduce waste, increase productivity in the same area, and reduce operation costs. The evolution of application technologies along with precision agriculture helps us achieve these elements, and helps farmers use the right product in the right area at the right time," says Paulo Henrique Bueno, product manager of Jacto's line of tractor sprayers.
Bringing down agrochemical consumption and production costs, reducing time in investment return, improving agrochemical application quality, minimising environmental impact, maximising operator comfort and increasing final profitability are some of the benefits of Jacto's new application concept.
Phone Jacto on 072 598 2790 or visit jacto.com.