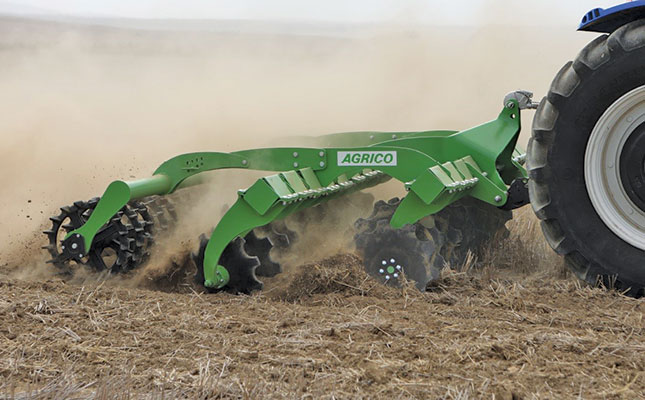 While visiting a number of soya bean farmers in Mpumalanga and the Eastern Free State during the previous soya bean harvest, I was alarmed to see how much of the harvest had been left on the land.
When working on an uneven soil surface, many combine operators lift the cutter bar slightly to prevent soil or stones from causing a costly breakdown and delay.
Flexible cutter bars can address this problem to a certain extent, but to really get to the base of the plant, you need an even seedbed.
Some farmers I spoke to had lost up to 25% of their crop due to an uneven seedbed. This is profit left on the land.
Whether you are a conventional tillage farmer or a no-till farmer, it is worthwhile investing in tillage equipment right from the start to ensure an even seedbed. The sooner that crop residue is broken down and soil organic content increased, the sooner the benefits of improved soil-holding capacity and overall soil health will become apparent.
A uniform and even seedbed also helps ensure even emergence by providing optimal seed-to-soil contact at planting or seeding.
Best of both worlds
Probably the most accurate definition of 'vertical tillage' is that it's an operation that disturbs the soil only in the vertical plane; it does not create a uniform horizontal soil layer with the risk of density layers.
The high-speed or compact disc harrow is neither a vertical nor a horizontal tillage implement, according to standard definitions. It cuts up heavy residue as a vertical implement would, but also evens out and disturbs the top layer of soil, like a horizontal implement.
Agrico recently introduced its locally manufactured HSD630 range of high-speed disc harrows in response to farmers' requests for a robust implement capable of handling heavy residue and evening out the soil profile, while burying a fair amount of the residue.
At the same time, farmers wanted high productivity with minimum downtime, even on rocky terrain.
At a recent demonstration of the HSD630, it was obvious that all these requests had been met. The machine's productivity level and ability to work in heavy residue were particularly impressive, and the result was an evened-out field ready for the next crop.
The HSD630 accomplishes its tasks at a high operating speed, and also reduces downtime, thanks to maintenance-free bearings and individual rubber reset mechanisms that protect the discs and bearings.
The harrow features high-tensile steel bearing housings with double row angular contact ball bearings, protected from dirt and dust by a cassette seal. All parts are universal, and spares are available off the shelf to reduce downtime to the minimum.
An optional cage roller breaks down clods and protrusions while acting as a depth control mechanism. The roller also creates ridges, which reduce erosion.
Soil disturbance can be kept to a minimum or increased to a depth of 160mm, thanks to a weight of 60kg per disc (roller weight excluded).
Due to the difference between soils, there is no generic solution that fits all operations. For example, a no-till farmer may want minimal disturbance, but a smooth surface and improved water penetration. The lifting 51of soil also breaks the crust and reduces compaction.
Because the HSD630 cuts the residue into a manageable form, planting and seeding are far less of a challenge.
Range of disc harrows
The HSD630 range consists of three implements with working widths of 2,5m, 3,2m and 4m respectively.
The power requirement is 20kW to 25kW per metre working width on a Category II three-point hitch for the 2,5m model and both Category II and Category III on the two larger models. The tractor power required therefore ranges from 50kW to 100kW.
Two optional rollers are available to suit soil type and operation.
The HSD630 is manufactured at Agrico's Lichtenburg factory, and distributed through 34 Agrico branches across Southern Africa.
Stehan Cloete, a mechanical engineer, is the director of AgTech Africa. Email him at [email protected].