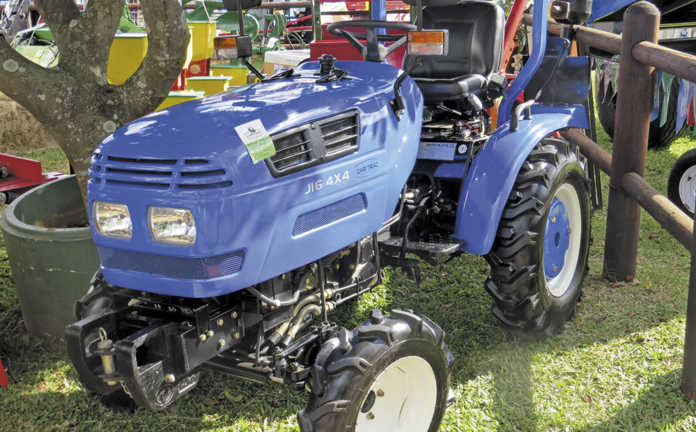 Keval Bodasing's family has been farming on the KwaZulu-Natal north coast for five generations. His company, Zar Trac, markets tractors aimed at small-scale farmers.
The 12kW, three-cylinder Zar Trac J16 is the smallest in the range, yet is capable of carrying out most of the work on a small farm. It has a two-speed PTO, power steering, and matching implements, including ploughs, a rotary cultivator, harrows and a planter.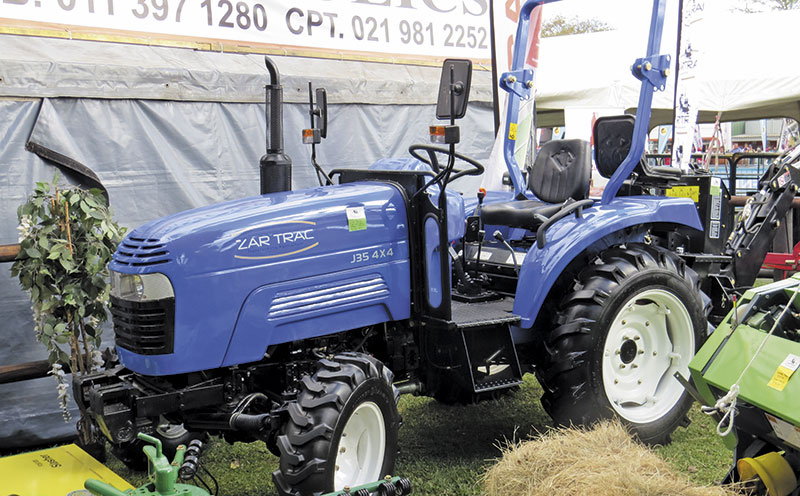 Some of us old-timers remember the days when 26kW Massey Ferguson tractors (without 4WD!) did much of the in-field hauling in the cane lands. So it makes sense that the top-of-the-range 25,7kW, four-cylinder Zar Trac J35 4×4 can cope with just about any job asked of it on a small-scale farm. It will also be useful for all those small jobs on a big farm.
All the tractors in the Zar Trac range feature a ROPS frame, a shade canopy, an auxiliary hydraulic outlet, and front and rear ballast weights.
A range of matching implements and attachments, including a back-hoe for tractors from 15kW up, is also available. Maximum digging depth is 1 600mm, unloading height 1 500mm, bucket width 250mm, and digging radius 2 100mm.
The bales made by the Zar Trac mini-round baler are of the size favoured for feeding horses, and can be handled easily by one person. Powered by a tractor of 18kW to 30kW, the mini-
baler can produce between 50 bales/ hour and 70 bales/hour.
Turf tyres
The Zar Trac J24 2WD seen here is fitted with special turf tyres. Coupled to a mower, it is ideal for maintaining large grassed areas such as golf course roughs and school playing fields.
The 1 532cm3 three-cylinder engine produces 18kW, making it more powerful than the original 15kW Vaaljapie TE20. It is equipped with power-steering and a two-speed PTO.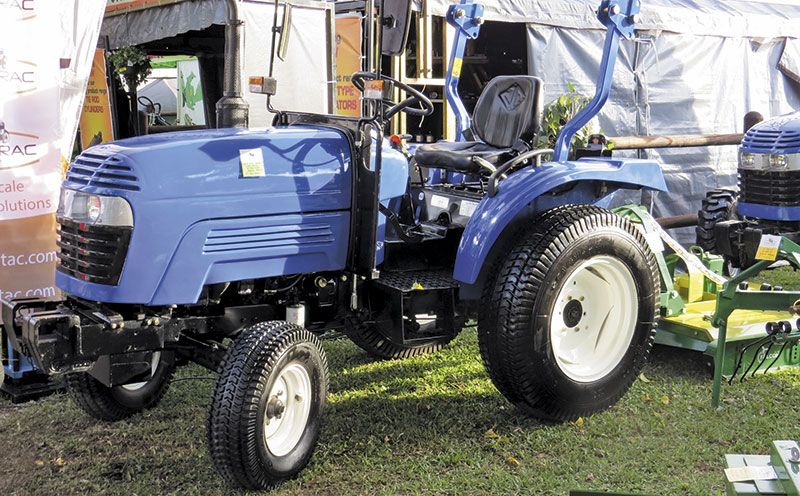 The J24 is also available with 4WD, and this version is particularly suitable for cultivating, planting, harvesting and field transport on a small-scale farm.
Joe Spencer is the mechanisation editor of Farmer's Weekly.