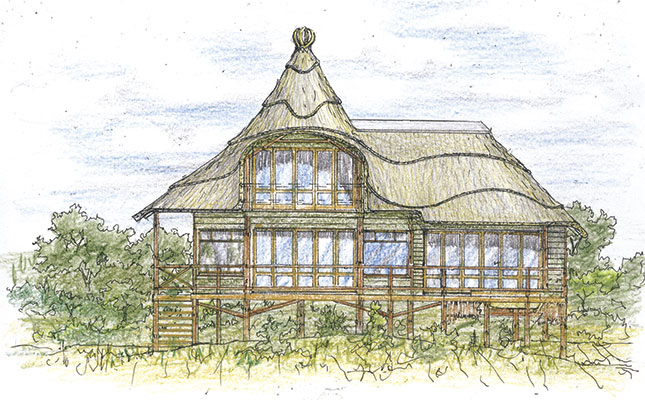 The five-star tourist accomodation units and entertainment structures were designed in typical 'African style'. These structures will be located on beachfront dunes for 5km.
Featured here is just one of the many stilted wooden-framed units, which will be used as a conference and wedding venue.
The structure has been designed in such a way as to preserve as much sand dune vegetation as possible.
This unit, and others, has a thatch roof, which provides visitors from abroad with a truly African experience.
The thatching will have to be sourced from South Africa, as the thatching used in Gambia consists mostly of palm-tree fronds. It will also require experienced thatchers.
As the construction is happening now after the resolution of the political crisis in Gambia, the outdoor sport facilities previously discussed are ready to be designed!