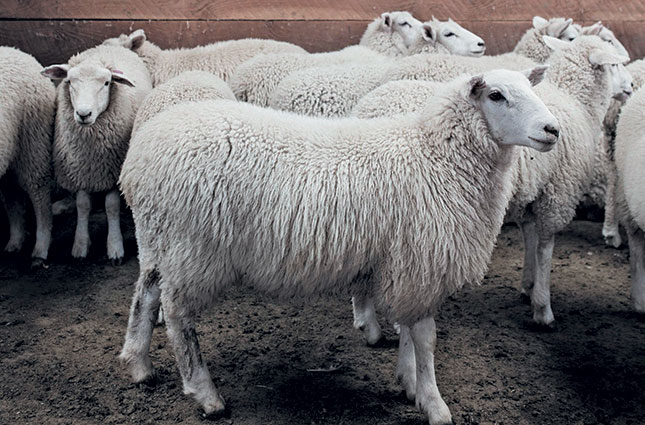 Over the past two decades or so, New Zealand's sheep farmers have striven to produce ever-leaner lamb, in line with modern health trends.
In the past 10 years, however, this approach has been challenged by the Omega Lamb Project, a collaboration between the Headwaters Group (an association of 17 farmers), the Alliance Group (a farmer-owned lamb processing and exporting company), and New Zealand's Ministry for Primary Industries (MPI).
The project's research has shown that in the process of breeding leaner lamb, the flavour of the meat is being lost, as much of lamb's flavour is contained in the fat. The lack of flavour has thus resulted in consumers turning to pork and chicken.
Using this information, the NZ$25 million (R236 million) project has developed a new class of premium lamb boasting a unique fat profile and billed as the world's healthiest.
Tastier, healthier lamb
Peter Russell, the Alliance Group's general manager for marketing, says that by breeding sheep that were healthier and better-adapted to high country environments, it had ended up producing animals with a 'healthy' fat profile.
READ Good news for the lamb and mutton industry – consumer trends
"The happy discovery was these lambs were not just healthier, but also [provided]better eating, due to a new type of intramuscular fat, the healthy polyunsaturated Omega-3 fat. This in turn means the lamb doesn't taste or cook like any other lamb before it."
Nutritionists and other health professionals consider polyunsaturated fats 'good fats'.
Unique genetic mix
In all, the project tested 500 genetic lines, looking for high levels of intramuscular fat and an ability to thrive in the cold high country.
One sheep, Ram 211, stood out, and its offspring have coped well in New Zealand's high country, meeting the rigorous survival standard the project has set. The breed, called Te Mana, is finished on chicory herb pastures.
Each year, 80 new sires are tested, and the best enter the elite breeding programme.
The group says that the combination of unrivalled genetics, specific grazing, and the environment, among others, deliver the succulence and 'clean mouth' feel of its lamb.
A rare breed
Speaking to Farmer's Weekly, Omega Project's general manager, Mike Tate, says there are 200 000 lambs in the programme, and there are plans to increase this to more than 500 000 by 2020.
Approximately 60 000 Te Mana lambs are expected to meet the programme criteria for intramuscular and Omega-3 polyunsaturated fats next year.
"Te Mana lamb will only ever be produced in very limited numbers and be allocated to key accounts internationally accordingly," Tate says.
Join the Merino Sheep & Wool Experts Society
The lamb is available in limited quantities in premium restaurants in New Zealand and Hong Kong, and is unlikely to be a retail product in the early years of development.
"The specific breeding programme and pasture requirements don't lend themselves initially to mass production," he says.
Breeding principles
The Te Mana has genetics from leading breeds such as Romney, Perendale, Texel and Finn, and the animals undergo rigorous scientific evaluation for hardy hill country production, consumer satisfaction response, and health attributes.
READ Welpic Dormers: breeding for exceptional genetics
"While Te Mana lamb will be produced in limited numbers, the technology and breeding principles are being applied more widely in the New Zealand industry to a variety of breeds," Tate explains.
"We expect selection for eating quality to become the norm in New Zealand breeding programmes."
Ewe performance
The Te Mana breed's ewe performance is crucial, as this affects almost every other aspect of a farm's performance.
"While every breed has its strengths, and performs differently in different conditions, Headwaters' ewes are bred to outperform other ewes in their ability to store and hold fat. This makes them particularly suited to areas such as the high country, as the ewes need enough fat to survive and feed lambs under cold conditions," says Tate.
For the consumer, he adds, the message has become more nuanced: not all fat is bad, the right fats in the right amount produce a better taste and can be healthier for the animal and the consumer.
Justine Gilliland, MPI director for investment programmes, says the project aims to deliver premiums for New Zealand's farmers and processors, and raise the value and profitability of the country's lamb.
"This programme is designed to add more than NZ$400 million (R3,8 billion) in earnings, increase lamb revenues by 34% for adopting farmers, and deliver a 19-fold return on the government's investment," she says.
"Much of the technology and systems developed will also apply to grass-fed product, and the wider lamb supply."
Currently, there are no plans to sell or market Te Mana genetics internationally.