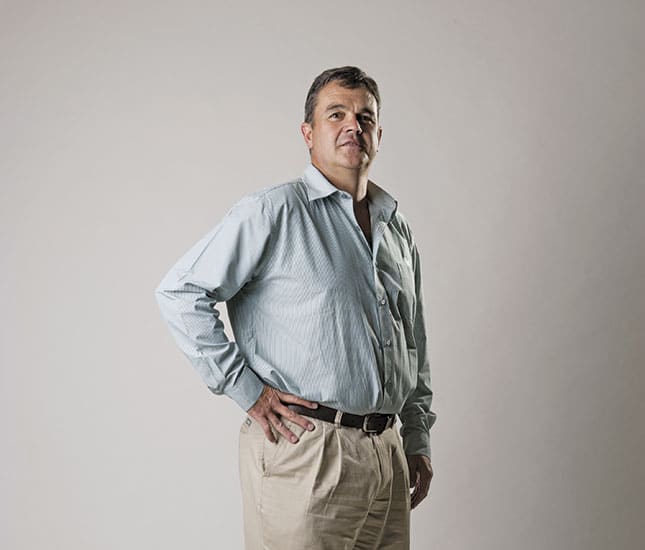 Please tell us more about VKB's philosophy of adding value to primary agricultural production.
We believe that South Africa should be self- sufficient in food supply. We also think that adding value to the primary agricultural products in our area will create additional demand for locally produced agricultural products. This will in turn stimulate and increase production of the primary products usually produced in the VKB areas of interest –the eastern Free State and Limpopo. These include maize, wheat and soya beans.
READ:Export success for Western Cape chilli exporters
This means that the company effectively purchases the grains for the respective industries in its fold directly from producers. This sustainable diversification option will help to contribute to food security in South Africa, and create additional revenue for shareholders and investors.
Our competitiveness lies in the vertical supply chain that we optimally manage to produce quality and competitively priced products. VKB believes that, in a highly competitive environment such as the South African agricultural industry, it's necessary to be involved in as many categories of the agricultural value chain as possible.
In your opinion, what can the state do to encourage and support the establishment and development of value adding enterprises?
The Department of Trade and Industry's Enterprise Investment Programme initiative has proved to be a successful programme for supporting industry development.
The provision of government grants lessens the financial burden involved in the establishment of a new enterprise. The Employee Tax incentive for employing people under a certain age is also a very good support initiative, especially in our country where many young people are unemployed.
Government should work hand-in-hand with industry to ensure job creation. The poultry industry, for instance, currently faces high input costs, as well as increasing imports from Europe and the US under the Agoa agreement. We believe that there must always be a level playing field to prevent the bigger world players from dumping products into South Africa at a price that we can't compete with.
Please tell us more about VKB's value- adding enterprises. Why have you chosen those specific businesses?
VKB has focused on adding value to products that are produced in its production areas. This constitutes 700 000t of maize, 140 000t of soya beans, and 30 000t of wheat per year. To add value to these products, the company established six separate processing enterprises to add optimal value and ensure long-term sustainability.
These businesses are VKB Milling, a white maize mill in Mokopane, Grain Field Chickens in Reitz, a chicken abattoir with the capacity to slaughter 750 000 birds per week, and Triple V animal feed plant in Vrede. The objective with the feed plant is to produce feed for the contract broiler growers. The plant currently uses 80 000t yellow maize and 24 000t soya oil cake per annum.
VKB also holds 50% of the shares in NuPro Feeds, an animal feed plant based in Bethlehem producing feed for beef, sheep, game and broiler chickens. We also recently purchased a 70% stake in Kromdraai Milling in Frankfort. The mill has a milling capacity of 110 000t of wheat per year.
You started with the process of value- adding following the deregulation of the SA agricultural sector. Could you explain the rationale?
The South African political, financial and economic landscape changed to such an extent after the deregulation of the agricultural sector in 1994 that companies had to find alternative ways to ensure long-term sustainability and profitability. We chose to add value on all possible levels.
A company that doesn't have sustainable growth as a goal will not be successful in the modern South African environment. The VKB board decided in 2006 to adopt a growth strategy, and in 2010 a number of the opportunities were approved for investment.
What were the biggest hurdles and challenges in VKB's value-adding journey so far, and how were they overcome?
There are always challenges in establishing a new industry and markets. One has to compete on equal footing with competitors who have been in the industry for decades. Each industry has its own special magic and rhythm that you need to find and understand. We made it a point to find the right people with the right experience and attitude for our team.
I also believe that attention to detail will normally make the difference in a tough environment.
Using the VKB chicken processing plant as an example, how did Reitz and the surrounding community benefit from improved infrastructure and additional job opportunities?
The chicken-processing plant initially put the town's existing infrastructure under pressure. We worked very closely with the Nketoana Municipality and due to a good relationship with the local authorities, we contributed to a stable water and electricity supply to the local community. The processing plant generated 1 200 jobs in a rural area suffering from high unemployment. The fact that 1 200 families can now earn a living resulted in an economic injection for Reitz.
What are some value-adding opportunities currently in South Africa?
A difficult year awaits all South African industries, with record-high raw material prices due to the drought. However, the prices of raw material are at a record low on the global markets. This makes it difficult for local industries to compete with imported products. I believe it is the year to improve efficiencies of existing industries, and not necessarily the time for expansion.
In your opinion, what is the best-case scenario for agricultural value- adding enterprises in ten years' time?
Good local economic growth and job creation will stimulate demand for agricultural products. As the middle-class grows, the demand for higher value products will grow. This will create better opportunities for value-adding enterprises to differentiate themselves from commodity products based purely on price. This, together with good weather and agricultural production, will create a fertile environment for value-adding enterprises.
And the worst-case scenario?
The economy continues on its current downward spiral with low job creation and poor economic growth. Further devaluation of the rand increases input production costs and the cost of investing in the latest technology. Although there is a demand for agricultural products, affordability becomes a problem that creates a highly unstable local market environment.
In what way would small- scale and emerging farming stand to benefit from agricultural value-adding?
Value-adding creates increased demands for locally produced products. One of the greatest challenges for small-scale farmers is to find a consistent market for their products. With local demand, they can have an offset for their produce at fair prices. Value-adding enterprises can also expose emerging farmers to the most effective production methods and give them access to training, systems and technology.
Importantly, they can also learn about market requirements, how markets work, and what farmers must do to take part in the process. In the grain market specifically, the marketing decision is crucial to a farmer's success, and businesses such as ours can assist in supplying market knowledge and marketing planning.
Phone Sas Kasselman on 058 863 8254 or email him at [email protected] vkb.co.za.