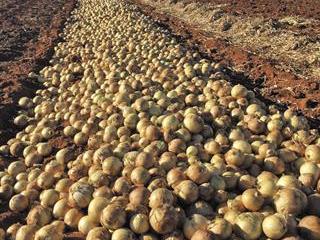 Pieter Pieterse and his father, Jan, have made diversity a hallmark of their operation on their two farms, York and Klipbankfontein, near Lephalale in Limpopo. They grow peppers, tomatoes, watermelon, yellow maize, butternuts, lucerne, cabbage and onions on open lands, in tunnels and under netting.
The busines operates under the name Op en Wakker Boerdery.Pieter says he realised early on in his career that diversifying was key to being a sustainable producer. He and his father have also focused on high-yield, top-quality produce on limited land, rather than extensive bulk production.
"We were regular commercial farmers," Pieter recalls. "In 1982, when my father arrived in Lephalale, vegetable operations were new in the district. He initially used standing sprayers for irrigation, but agronomist Richard Dahan, who assists him with soil management, said he should use tunnels or nethouses for maximum yield."
In 1996, Jan and Pieter visited the Western Cape to learn about netting, and the associated irrigation and fertiliser infrastructure, from grape farmers. They brought the basic ideas back with them, but had to adapt the rest of the system to the specific needs of the vegetables they intended to grow.
The Pieterses erected the first nethouses in the district about 15 years ago. Initially only 1ha was netted. In the second year of production under nets, Op en Wakker began delivering to Rene Farms, packers for Woolworths.
After Pieter finished studying agricultural economics in 2002, he became fully involved in the farm, and Jan gave him the opportunity to lease a nethouse. Pieter did well, producing high yields, and began to expand. He currently rents an entire farm, Klipbankfontein, from Jan, and delivers to four packers that supply Checkers, Woolworths and other outlets.
The packers select the best produce, with the remainder going to fresh produce markets in Gauteng. Currently, the Pieterses have nethouses and tunnels on 15ha, and 86ha open lands under irrigation. They have water rights for 100ha and use between 60ha and 70ha of this in two planting seasons.
Maize, peppers, butternut, watermelon, and onions are grown on open lands; Rosa tomatoes, cabbages, and red and yellow peppers are produced under netting and in tunnels. Pieter aims to produce around 80t/ha onions, 40t/ ha butternuts, 72t/ha small tomato varieties, and 200t/ha peppers.
Growing in tunnels
Climate-controlled tunnels were the next step after nethouses, and the farm currently has three 5 000m² tunnels.
"Growing in tunnels has its challenges," admits Pieter. "They're expensive to erect and electricity costs are high. In summer, because it's so hot here in the bushveld, cooling systems must run at 150amp for six hours a day.
"The plastic used to cover the tunnels also has a short lifespan of four to five years, and replacing it means continual input costs."
For the most recently erected tunnel, costs reached R5 000 per roof truss for labour, and a 22-truss system was required to meet production needs. This cost did not include the plastic cover.
To make input costs worthwhile and achieve high yields, soil and disease management has to be spot-on, Pieter stresses.
"You must have your finger on the pulse of the operation. A small mistake can have huge consequences, because a climate created in a tunnel that's ideal for growth is also ideal for the spread of parasites and disease."
Professional advice is crucial, he adds. The Pieterses employ Envirotech to conduct leaf, water and soil analyses seasonally, and get agronomists like Richard to help them identify diseases. Leaf samples are sent to the Agricultural Research Council in cases where diseases cannot be identified.
Crop rotation
Pieter rotates peppers, cabbage and broccoli in the nethouses. Crop rotation in the tunnels is more of a challenge as the soil can easily be exhausted. With planting starting in August and harvesting starting in July, the seasons are too long for rotation. The Pieterses deal with this problem by using a French- made dry steamer that releases steam through pipes in the soil of the tunnels.
This kills most anaerobic pathogens and nematodes, while not affecting a wide spectrum of beneficial pathogens. Pieter says that as far as he knows they are the only vegetable producers in South Africa who use this technology. It is employed by local flower producers, however.

Organic material and compost is worked into the soil after steaming. With this process, the same crop can be planted consecutively on a bed of soil.
"In one tunnel, we've been using this method for nine years now, and this year we had the best yield yet," says Pieter.
"We don't want to sterilise, we want to improve soil biologically. Doing it chemically is not sustainable."
According to him, this is similar to conservation agriculture and in keeping with their commitment to Woolworths. The retailer audits its suppliers that are part of its Farming for the Future programme, and Op en Wakker Boerdery therefore endeavours to farm biologically and has moved away from heavy metals and red band chemicals.
The Pieterses insist on seed that has been pre-treated and that offers broad disease resistence. They also buy only from reputable dealers.
New advances by global nursery corporation, Hishtill, in rootstocks grafting, where a watermelon or pepper variety can be grafted onto a temperature- and disease-tolerant rootstock, also helps the Pieterses achieve high yields. The rootstock used for peppers on the farm excretes enzymes that paralyse the 'attacker' when the plant is targeted by insects, resulting in a reduced need for pesticide use.
This rootstock also regenerates its root system, ensuring a healthy plant throughout the season. (Hishtill has not yet released details of the rootstock.)
Healthy plants removed post season are allowed to dry in the sun and are then worked into the soil again. This means that Pieter has to be aware of the condition of the plants, as diseased specimens returned to the land as compost may introduce pathogens into the soil.
"A farmer who uses greenhouses or nethouses must take note of each plant daily. Plants will show signs of nutrient shortages or disease – and disease control is critical. Tunnels create micro-climates and disease can spread fast," he says.
Daily scouting by managers means that pesticide treatment is used only when necessary.
Managing moisture and soil temperature
Moisture management is essential for tunnels, open lands and nethouses, stresses Pieter. A grower needs to know which soil temperature assists optimal growth and what moisture content can be deemed 'standard'.
"I irrigate in the mornings," says Pieter. "Soil can then increase to an optimal temperature during the day. Thereafter, I use a tensiometer to indicate whether I should decrease soil temperatures by adding more moisture. A soil profile is also very reliable and allows me to better interpret the tensiometer readings, as I can physically see the soil."
The irrigation technique on the open lands at Op en Wakker Boerdery is unusual. A drip system is installed under a centre pivot. This provides a water-saving method in dry seasons as well as the option to administer fertiliser and water directly to the roots from the drip system.
In addition, a centre pivot allows Pieter to cool down the land if needed.The centre pivot also helps to control red spider mites by controlling dust. Dust creates a habitat for red spider mites, which are difficult to manage. Keeping red spider mites at bay in turn helps to cut down on pesticide use.
The drip irrigation pipes lie to the side of the centre pivots tracks so that they are not damaged by vehicles.This double system was introduced six years ago by Elardus Aucamp, the mechanical and electrical engineer on the farm.
Elardus, who has worked at Op en Wakker Boerdery for 17 years, has a mechanically-minded approach to farming, and is integral to the operation.
Power supply is critical with tunnels, as the tunnel can overheat in the bushveld climate soon after the fans stop. Even when there are no crops in the tunnel, cooling is essential, as the plastic cover will perish if too hot. The Pieterses have also installed a system that copes with voltage fluctuations by shutting down the power and starting generators.
The latter use 80l/hour of fuel for the two tunnels, and this figure will increase when the new tunnel becomes functional.
"Temperatures in an unventilated tunnel can increase from 28°C to 60°C in half-an-hour. You can lose a crop in one day," says Pieter.
Phone Pieter Pieterse of Op en Wakker Boedery on 082 334 8812.