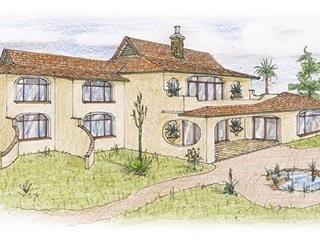 Dear Jonno
I have been reading and looking at your sketches in Farmer's Weekly for years. I recently saw a home on the cover of a magazine (I have attached the picture) and would like you to create a sketch of the home for me.
I would like all the bedrooms to be en suite, with the front view of the house facing a lake. Although the house in the picture attached looks as if it has five bedrooms, I would like a home with four bedrooms. I do not want a swimming pool.
I hope you can help me with my dream home, and look forward to hearing back from you.
Best regards
Deo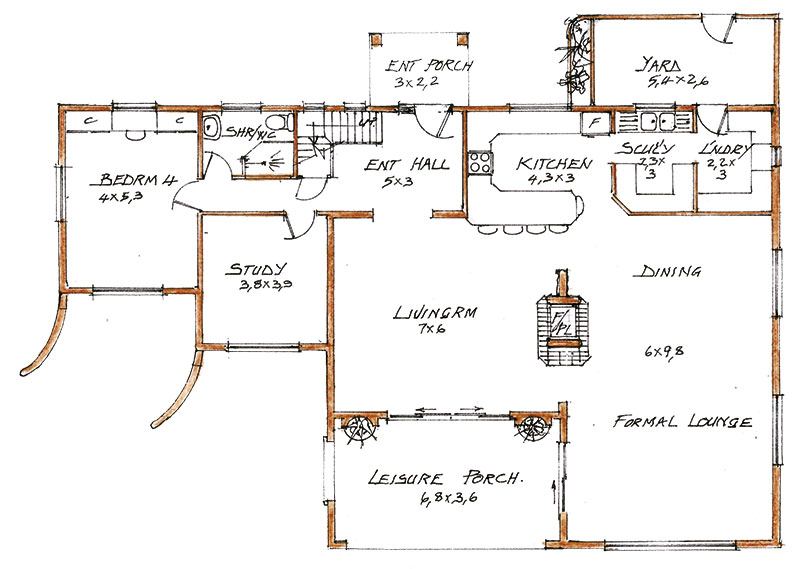 Greetings Deo
Thank you for the request to design your new home. I've improvised on the picture, while adapting a layout that hopefully will meet your needs. The roof in the picture was a bit basic, so I've added the popular Tuscany-style double pitch. You are welcome to revise the layout to suit your requirements. Please find attached my schedule of costs for your perusal.
Kindly note that I now have a website – visit it for ideas.
Kind regards
Jonno