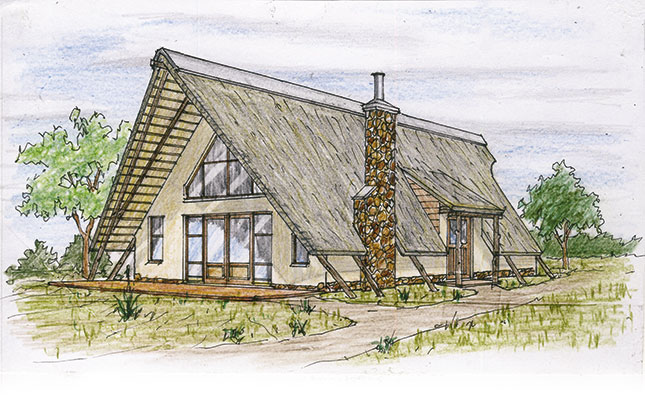 Dear Jonno
I want to build an A-frame cottage in a game park bordering the Kruger National Park. I am happy to pay for the services of someone to draw the plans. I want to owner-build using sub-contractors.
I'm attaching a sketch and a photograph of an A-frame that I came across. This is basically the accommodation I'm looking for. I will leave it to you to improvise on my sketch layout. The cottage must blend in with the bush. It needs approval by the development's planning committee. I know that you will come up with something unique.
Many thanks
George
Greetings George
Thanks for the opportunity to be of service for your planned A-frame cottage. Being in a private development, this project will require prior approval by the development committee before local authority approval. I will also require all the S.G. diagrams of the park area. Please give me a call to discuss further procedures. I'm including a sketch of an A-frame that I drew for a Farmer's Weekly reader some years ago.
Yours can have a different layout, but, like this one, can also have a thatch roof to blend in with the surroundings.
Kind regards, Jonno