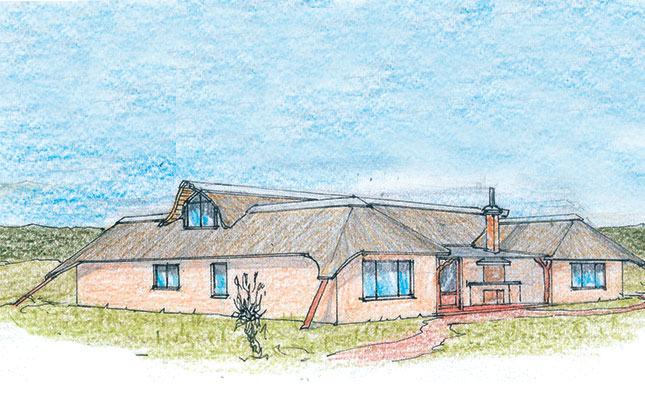 Dear Jonno
I regularly read your column in Farmer's Weekly and like your work. I farm near Komga in the Eastern Cape and there is a habitable structure on the farm that I find difficult to call a house.
I am now raising funds to build a home for five adults, and would greatly appreciate your help.
I have a budget of approximately R500 000.
Do you think I could build a five-bedroom house on this budget?
I would also appreciate it if you could work out the building costs per square metre.
If you can supply me with any other information or advice that you think I may need for this building project, I would be very grateful.
Regards
Thami

Dear Thami
Further to your letter and our phone conversation with regard to your request for a cost-effective home, I have a few design and styling options that you can choose from.
With the home being 130m², verandas excluded, the cost would work out to R3 846/m².
This is less than the average building cost of a regular South African home, which is between R6 000/m² and R7 500/m², depending on fixtures, fittings and finishes, as these can inflate costs.
I would advise you to build the superstructure of the home, with some essential fittings and fixtures, and leave some finishes for when funds become available. The veranda and back porch can be built at a later stage.
I have categorised the styles according to three themes – good, better and best. The latter is featured in the main sketch above.
The first option, a popular style in rural villages, is possibly the cheapest to build. The second is currently popular with those who can afford the Tuscan style.
The last option is a thatched-roof home; you mentioned that thatch was freely available in your area.
The steep roofing of a thatched home lends itself ideally to attic accommodation. Although you are concerned about thatch being flammable, there are effective ways of mitigating this risk.
Phone me and I'll explain all the intricacies of building as well as cost savings.
Kind regards
Jonno