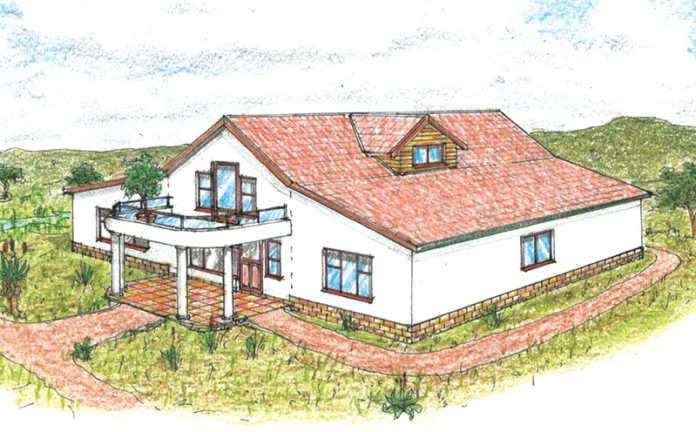 Dear Jonno
The recent article in which you used old tyres as a mould for building walls was a unique application for cutting costs dramatically. This got us thinking about the feasibility of building a house in stages.
We want to build a house for our farm manager on our farm near Bloemfontein, to ensure that our livestock and home are secure when we are away. We plan to build it in stages as money becomes available.
The first phase would be a two-bedroom home, with additions being built in the future as needed.
We would like the design to be stylish and contemporary, using concrete blocks for the structure, with a tiled roof. It must also be as cost-effective as possible.
We can't wait to see what you come up with.
Regards
Keith and Margret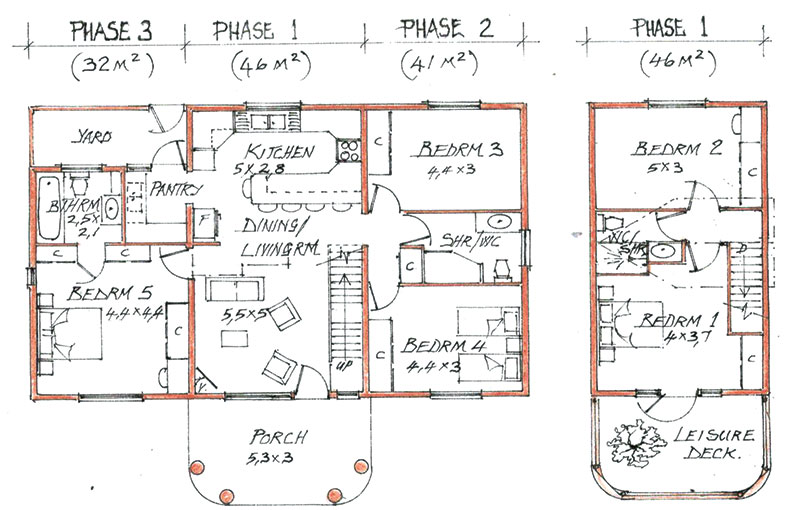 Dear Keith and Margret
Thank you for this unusual request for a stage-built home. The layout I've given you here is one of many configurations, but would be very cost-effective in terms of present and future building applications.
Phase 1 will consist of a living area on the ground level, with two bedrooms upstairs, which will be a perfectly liveable unit on its own.
In Phase 2, further bedrooms will be added along with bathroom facilities.
Phase 3 could initially consist of a double garage that could easily be converted later to an en suite bedroom. With this design, many options are available, and you can adapt the basic layout according to the space that you require.
Please let me have your preferred options, and I will proceed with the working drawings.
Regards
Jonno
Jonno Smith is a registered architect. He can be contacted at Hillbilly Homes: tel 036 352 3178, fax 088 036 352 3178, cell 082 412 4459 or email [email protected]. Please provide details of the proposed development. Visit hillbillyhomes.co.za.