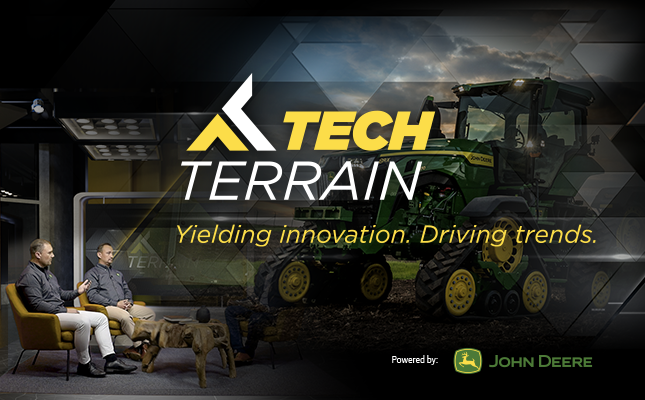 Since the start of the agricultural revolution, the sector has been defined by research and innovation, which include technology development that is adopted throughout the value chain, comprehensive and inclusive of digital solutions.
And this also includes the very important topic of ethical and safe practices – both for industry role players, consumers and the environment.
In this week's episode of Tech Terrain, Tony Ndoro talks to two distinguished academics – Charlie Reinhardt, Professor of Agronomy,  Faculty of Agriculture: North-West University and Prof Lise Korsten of the Department of Plant and Soil Sciences at the University of Pretoria to share their views on the value of research for the sector.
And later on in the episode, Matome Ramokgopa, Managing Director: Enza Zaden South Africa discusses the application of agricultural research on the African continent.
A word from John Deere
You can also look forward to a discussion about the John Deere 6M tractor with Admire Mutsvairo, Business Operations Analyst for John Deere Sub-Saharan Africa (JD SSA) and Hein Snyman, Territory Sales Manager for JD SSA.
Visit techterrain.co.za to get access to all the content plus bonus material. New episodes exploring new and relevant themes will be released every Thursday at 16:00pm.
Powered by John Deere, in collaboration with Farmer's Weekly and Brand Republic.