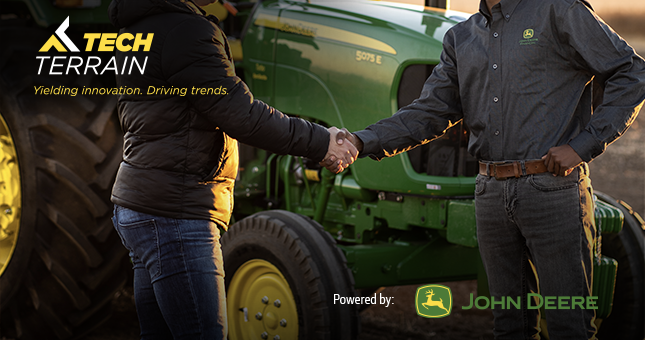 Fortunately, much of the agriculture sector could continue with its activities throughout lockdown, except for wine and tobacco producers, who were affected by the nationwide ban on the sale of alcohol and tobacco products.
According to the second-quarter GDP figures, nearly all industries experienced a massive drop in output. Agriculture was the only industry that seemed relatively unaffected, and showed 15,1% growth from April to June 2020.
To put things into perspective, Tony Ndoro speaks to Dr Roelof Botha, economic advisor at the Optimum Investment Group, about the local economy, and the opportunities that exist in the agriculture sector.
Ndoro also chats with Praveen Dwarika, managing director at Lemang Agricultural Services, about some of the challenges farmers face in getting the right finance.
The team from John Deere Financial is in studio to illustrate some of the benefits of financing and to speak about the SMART campaign.
Remember to visit techterrain.co.za on Thursday, 1 October at 16:00 (CAT) for the latest episode in this informative series. All the previous episodes of Tech Terrain are also available to watch at any time, plus bonus material.
Tech Terrain is powered by John Deere, in collaboration with Farmer's Weekly and Brand Republic.