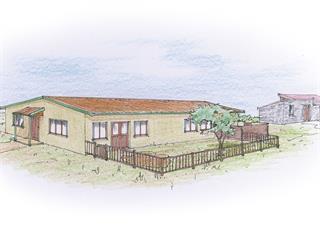 A crèche was one of them.
"We have identified a crèche as one of the more urgent requirements in our local community, as there are currently 60 little ones being accommodated in a building the size of a double garage," the company's director told me.
In consultation, their requirements were to keep it plain, cost-effective and appropriately functional. The existing building was to be demolished and the outside toilets upgraded from a pit latrine.
Well gentlemen, on the parameters given, here is a layout that should meet most of the requirements.
Not so strangely, the little ones require almost exactly the same facilities that adults do – eating, playing, sleeping and a place to dump all the bits and pieces.
With 150m of roofed area, odds are this crèche will serve its intended purpose for years to come.
Jonno