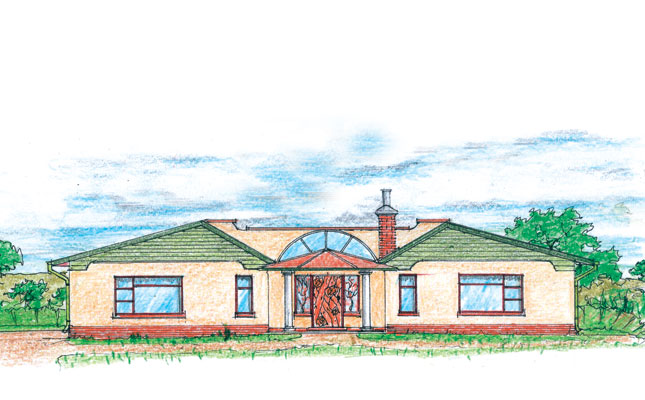 Dear Jonno,
We are buying a stand in a private development in the Port Alfred area. It is slightly sloping with distant sea views.
The site is one of only a few left, and homes have been built on both sides of the property.
For this reason, the views must be sea-facing, which is south-west.
With the neighbours being right next door, we're keen to have an internal courtyard, where we can enjoy outside living but still have privacy. And while we would like that sea view, we'll also need some protection from the cold sea breeze.
We require three bedrooms, with the main en-suite, and a second bathroom with a shower and toilet.
The living area should be open plan, with a kitchen/dining combo. We would also like a double garage at the rear attached to the main house.
As far as style goes, how about something not too traditional?
Thank you. We cannot wait to see what you come up with.
Kind regards,
Mike and Estelle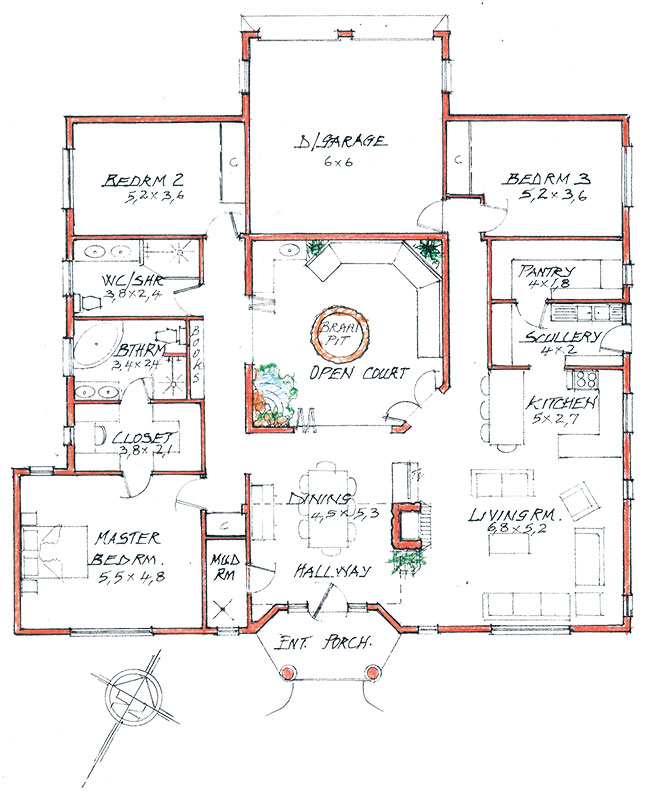 Dear Mike and Estelle,
It's nice to be given the chance to design something different. This sketched layout could be one of many, but would be highly functional for your needs based on our telephone chat.
The roof is arranged with a 15° outer slope and a 30° slope to the inner open court. This 30° slope lends itself to fitting solar panelling to the roof, as you mentioned that while there was grid electricity available, you wanted to go off-grid as far as possible. 
The panels would be invisible from the outside.
Also shown is a glass or Perspex half-dome over the hallway area to let the sunshine in.
I think this layout and styling should hold much appeal for Farmer's Weekly readers.
Please let me have your further thoughts, and comments from the development committee.
Kind regards,
Jonno