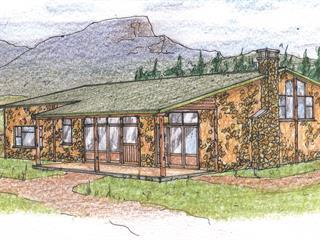 Dear Jonno
I follow your page in the Farmer's Weekly every week. Thank you for all your ideas.
I am a small farmer in a low- carrying capacity area. My operation is in the Lukhanji Municipal area of the Eastern Cape, near the Old Transkei bridge. My staff live in traditional Xhosa huts, which are nearing their end. Thatch has been hard to come by, especially this year, and I was wondering whether galvanized roofing would be suitable for these rondavels. Funds are low, but I need to upgrade the existing cover or build other structures.
I have plenty of dressed stone from old kraals and building sand. I also have an old shed built with burnt red bricks made from mud mortar. However, this is ready to fall down. I would like your advice on cheap but solid roof structures and housing consisting of two bedrooms and an open-plan kitchen and lounge area. A verandah as well as tanks and gutters can be added later. It may be better to keep the ablution area separate.
Electricity and running water are already installed. My staff and I have building experience; I have studied building construction and have fixed sheds and the like. Thank you for your time.
Regards, Gavin
Dear Gavin
Thanks for your request for staff quarters and refurbishing of the existing thatched rondavels.
In a recent Farmer's Weekly article, I explained how with treated gum poles a sturdy building can be erected. Within the pole frame structure any manner of walling can be built – river sand, small gathered rocks, broken bricks or blocks or even cob walling, with a special water-proofed plaster.
I've included a photo of a poled frame structure I supervised 15 years ago in the Weenen area. It was a lodge that could serve eats and drinks to 60+ visitors. Walls between posts were normal 140mm concrete blocks.
Shown in the sketch is a dual en suite design, but the bathroom can be separate, increasing the bedroom sizes. As for refurbishing the thatch, a cement plaster coat can be applied by following a detailed procedure. This is a 'mock-thatch' covering that prevents further thatch deterioration and cuts cost. I'll supply details with your working drawings. Give me a call to discuss further.
Kind regards
Jonno