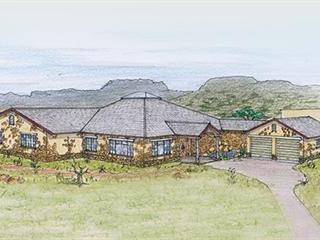 The site is on a small hilltop with aloes and flat-crown trees all around. The winding Pongola River borders their farm and separates them from the mountains beyond. Heaven is right here on earth. Gippie said: "I want the house to be built of the ample fieldstone on the farm."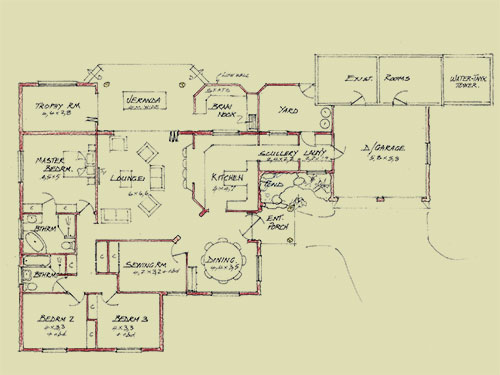 The practical styling had to blend in with the environment. In the sketch, I've shown the stonework on the walls as random, so as not to be too visually overbearing. The roofing, too, had to be unobtrusive and while the living area is large, that roof light in the apex complements any internal plants. Ria and Gippie have green fingers.
Thank you for a wonderful day with you both – all the best for the New Year.