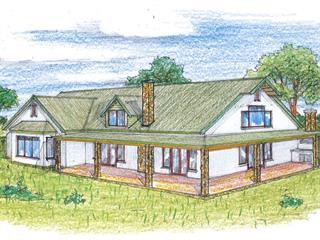 Dear Jonno
We recently bought a 120ha farm in the southern Western Cape, and are looking to construct a farm-style house with a modern interior. The building site is on level ground.
We would like an open-plan living area, three bedrooms and two bathrooms on the ground floor. If possible, we also want additional attic rooms in a higher-pitched roof. Views are to the west, and the house will face north-west. We would therefore like a veranda on this side. Regular building materials will be used for construction.
We hope you can design a practical, easy-to- build home for us.
Kind regards
Steve and Rita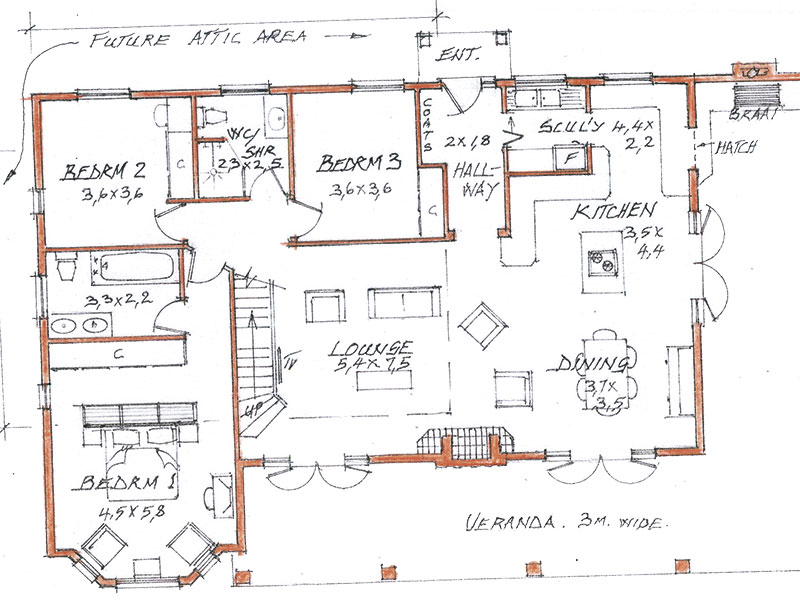 Dear Steve and Rita
Thank you for the descriptive request for your new home.
While I have included some traditional farmhouse features, the interior arrangements are very contemporary, as depicted in the sketch.
The open-plan living area incorporates the outside living area. I've indicated French doors instead of the popular stack doors, so as to keep in line with tradition. Similarly, I've suggested bay windows for the bedrooms. The upstairs attic area is over the bedrooms and lounge, leaving the dining/kitchen areas open-beamed.
Let me know how many rooms you require upstairs, and I'll include them in your final drawings. The entrance is at the back of the house, near the garage, as is traditional in farmhouses.
All the best for your new farm life venture.
Regards
Jonno