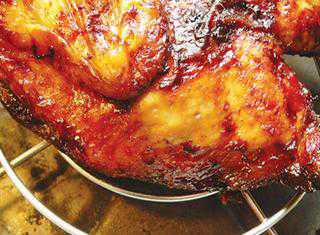 Chicken, the universal bird of Africa, lends itself to cooking over a fire. And this is the hot and sticky way I like it �Issue Date: 28 September 2007
This is a story about love, loss and a magnificent obsession. It is not for the faint-hearted, nor those easily moved to tears. If you can handle it, read on:...
Kids! Don�t try this at home! Paging through glossy cook books, double-page spreads in larney magazines and watching slick food shows on television, you would never guess that the gourmands...