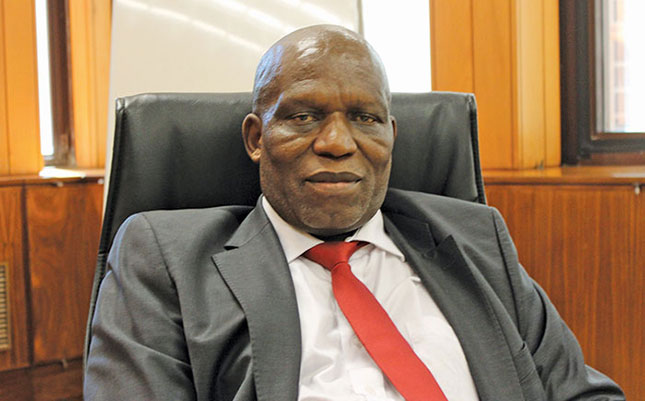 This article is not about you. It is about and intended for your leaders who have let you down as much as they have disappointed anyone with a connection to farming.
Under the leadership of Minister Senzeni Zokwana, the rot that started even before his time has deepened so severely that farmers can no longer depend on DAFF to provide even the most basic services.
READ Let's talk about farmworkers
This became clear to me when I attended the annual conference of the Limpopo branch of the Red Meat Producers' Organisation (RPO) in Modimolle at the beginning of August.
For red meat producers, South Africa has essentially become a failed state where the institution that is supposed to govern has become so weak that it can no longer perform its basic responsibilities.
Addressing farmers at the conference, Gerhard Schutte, general manager of the RPO, said:
"I see it wherever I go: state departments like DAFF no longer have the necessary capacity to support our industry. We can no longer rely on the state to deliver effective services. We need to increase the [red meat industry] levy so that we, as an industry, can provide the services we need ourselves."
As demoralising as this statement is, what stung me even more was that the farmers' faith in the state has been eroded to such an extent that there was no conversation about approaching DAFF to discuss a solution to the breakdown in service delivery.
The only option for these farmers is to forget about the department and start fending for themselves.
READ Ramaphosa asked to intervene in DAFF stand-off
It is no secret that our government has not been particularly motivated to provide support to the commercial farming sector, choosing instead to focus most of its attention on the development of new black farmers.
Unfortunately, this route of action has delivered precious little success. But what our government fails to grasp is that its efforts to establish "a new class of black commercial farmers" will be doomed if there is no support for commercial farmers in the first place.
If, through its actions, or lack of action, the commercial agriculture sector in South Africa is weakened, the opportunity to create black commercial farmers will be lost.
By dedicating his time to internal bickering with other senior staff such as Director General Mike Mlengana, instead of using that time to exercise leadership, Zokwana has utterly failed as the political head of DAFF.
It will continue to weaken until it has been rendered completely useless with him at the helm.
Denene Erasmus
Editor