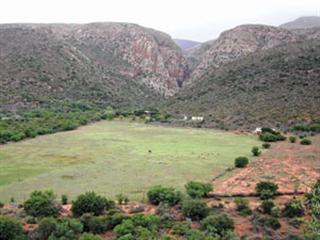 Health services in the rural areas took a nosedive when the district surgeon system was scrapped 12 years ago. Until then, almost every town had a competent doctor who treated private patients and subsidised state patients. When the system was replaced by the state's clinic plan, doctors moved to the cities.
Today, even bigger towns no longer have permanent doctors. Small hospitals also suffered as a result of the exodus of medical expertise. For farmers graduating from emerging farmer status to commercial farmer level, providing for their family's health care is a major (and costly) responsibility.
Inadequate
Even if you can make use of state health services, they are hopelessly inadequate. Busy people don't have time to waste in crowded clinics waiting for a nursing sister to hand them some pills, or book them a seat on the next patient transport vehicle to a hospital 150km away. If you're sick, you need to get the right treatment quickly so that you can get back to where you're needed – the farm.
Sadly, few farmers can afford comprehensive medical insurance. Most go for hospital plans that cover operations and hospitalisation, but help little towards medication or dentistry. It's wise to set aside a sizable chunk of your income for routine, and especially unforeseen, medical expenses. And ensure that at least one of your vehicles has a full tank of fuel and an extra spare wheel. In rural areas, ambulances may take ages to react to a call and might be delayed by bad roads and inadequate road signs.
General practitioners with practices in cities as well as rural towns agree that farmers are plagued by the same illnesses as their urban cousins – and more. Aside from, perhaps, having to fight heart disease, high blood pressure and stress, they're prone to injuries, especially of the back; breathing disorders stemming from exposure to chemicals, pollens and dust, and tick bites. In addition, there's the possibility of catching stock diseases, such as Rift Valley fever, which can be passed on to humans. There are health problems associated with advancing years – the average age of farmers is creeping up towards 60.
Avoid problems
Prevention is always better than cure:
Studies show that farmers the world over are reluctant to seek medical help or to change the way they do things. Try to go for a medical and dental check-up every year or two, and listen to what the doctor says.
If you're always wheezing or out of breath, prolonged exposure to agri-chemicals could be the cause. While it's almost impossible for farmers to totally avoid chemicals, try to take the necessary precautions, such as wearing a mask and avoiding skin contact.
Beware of accidents. Don't get lazy when it comes to safety procedures. Never forget that machines are dangerous and accidents happen quickly. Stay clear of working parts.
In a Finnish study among self-employed people, farmers scored worst in terms of productivity, perceived health and quality of life. Entrepreneurs fared best, partly because they have good control over their lives. Researchers recommended that farmers need more emotional support than they're getting. So don't be afraid to share your problems with others.