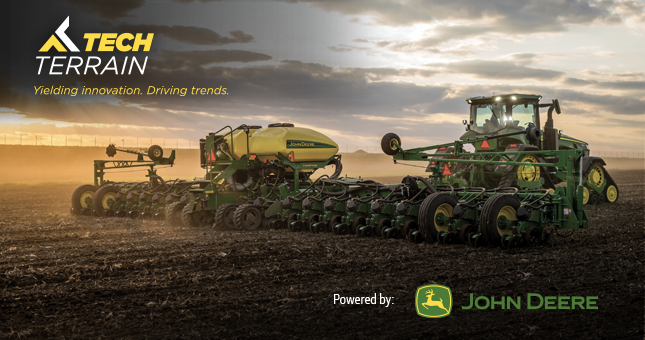 It contributes significantly to the South African economy, since more than half of the country's agricultural exports is fruit.
These fruits get produced from well-managed orchards, where the infrastructure development and technology adoption are equally as important as fertilising, irrigating, pruning, and spraying.
Commercial orchard management is the foundation for optimised harvests of the best-quality fruit, which is again necessary to access the most lucrative markets.
In this episode of Tech Terrain, we discuss where to start in terms of fruit production, and how you can progress to become successful, or even the best!
Tony Ndoro talks to Princess Mogale from the Southern African Citrus Growers' Association's Grower Development Company, as well as Pieter Engelbrecht of the Piet Engelbrecht Trust (Piet Citrus).
Nelius Oosthuizen, territory sales manager: John Deere Sub-Saharan Africa (JD SSA), and Jean Elloh, sales manager for West Africa: JD SSA, are back in studio, to discuss the implementation of technology and mechanisation for high-value export commodities.
Join Tech Terrain online techterrain.co.za at any time or log on every Thursday at 16:00 (Central African Time) for the premiere of each week's new episode. Keep a lookout for bonus material!
Tech Terrain is powered by John Deere, in collaboration with Farmer's Weekly and Brand Republic.