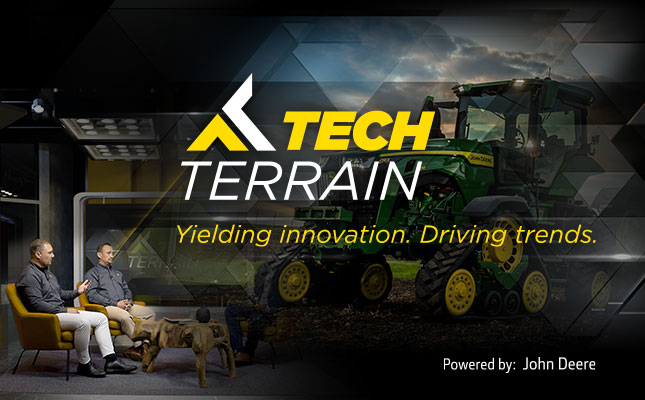 While technology is evolving at a rapid pace, the adoption of it differs greatly between different industries and countries in Africa. This is the topic Tech Terrain tackles this week with leading experts.
Amidst climate change, certain challenges must be addressed. Tech Terrain looks at the need to produce food and fibre in a more "climate-smart" way.

Agriculture in Africa has a great potential asset to help drive the sector forward: its youth. Tech Terrain looks at how young people can make all the difference.
And what's in store from John Deere this week? An interesting discussion on the "smartest tractor" in the John Deere stable, the new and mighty 8R.
Tony Ndoro's guests include Dr Sifiso Ntombela, chief economist of the National Agricultural Marketing Council and well-known strategist, Juanita Vorster.
Viewers need to register at techterrain.co.za (free) to get access to all the content. New episodes exploring the latest and relevant themes will be released every Thursday at 16:00pm with bonus material for those who wish to explore more.
Powered by John Deere, in collaboration with Farmer's Weekly and Brand Republic.