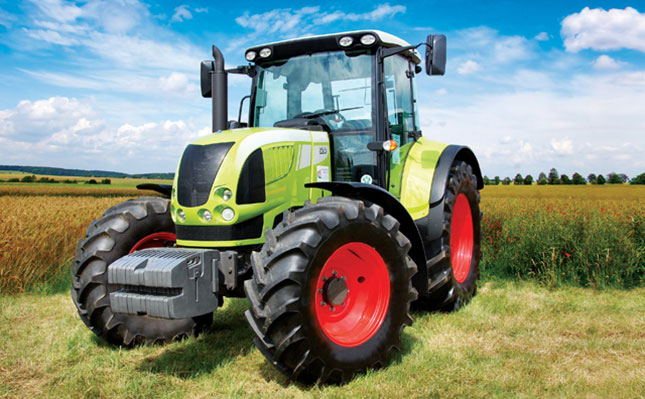 Agricultural tyres have to cope with extreme conditions and are expensive, so it pays to seek out quality, says Lungisa Xhelithole, Firestone brand manager at Bridgestone South Africa. '
READ Caring for your tractor tyres
"If the best materials aren't used, and manufacturing process isn't gold-plated, you'll
have problems," she says.
Firestone has now extended its five-year warranty on manufacturing defects to nine years on selected tyres made in the US and bought from 14 May 2018.
Tyres must have been fitted by original equipment manufacturers on vehicles sold in South Africa, Swaziland, Lesotho, Namibia, Zambia and Botswana.
They must also be registered via the Firestone website. Claims must be made at an authorised Bridgestone dealer, and the remaining tread depth measurement will be used to calculate compensation.
Correct usage
Because the warranty covers only manufacturing defects, it's up to the farmer to ensure
the tyres are used correctly.
"In particular, maintaining proper tyre inflation pressures and setting up ballast can save money and increase productivity," says Stephan van Staden, national agricultural specialist at Bridgestone, manufacturer of Firestone's specialised agricultural tyres.
READ Farmer's Weekly joins Xtractor Around the World Tour
Tyres account for 20% to 40% of power loss, but this figure can be reduced through correct pressure and ballast.
The key is to ensure that just the right amount of tyre surface engages with the soil to maximise tractor efficiency, minimise fuel use and prolong tyre life. To do this, tyres
should be inflated enough to carry the load, and no more.
Another advantage of using the lowest practical inflation is that it minimises soil compaction.
READ Choosing the best tyres for your bakkie
"There's no 'best tyre pressure' for a tractor; it must be calculated according to the load," says Van Staden.
"A study at Ohio State University in the US showed that using the correct tyre inflation improved fuel consumption by up to 26,5%."
The next crucial steps are to choose the correct-sized tyres and use ballast if necessary to ensure the correct weight split between front and rear.
Contact Thandeka Nonyane, Riverbed Agency, at 0860 994 164 or [email protected].