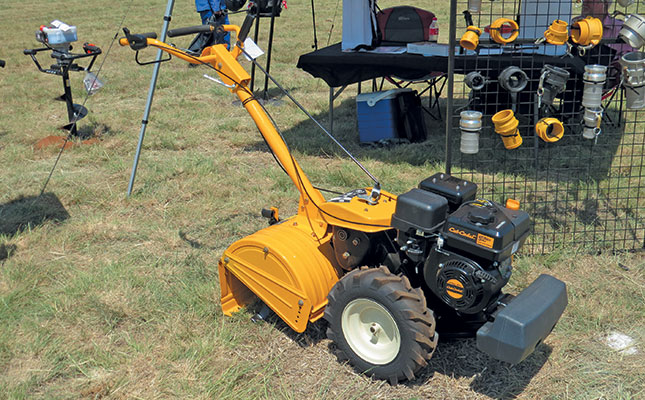 Garden tiller
Turfmaster's walk-behind rotorvator garden tiller features a 208cc OHV Cub Cadet engine, a forward and reverse gearbox and 330mm stamped steel tines. Tilling width is 457mm and tilling depth is 190mm.
Pull-type sprayer
The Knapik sprayer has a 20ℓ tank and a 3m aluminium boom with adjustable height. The pump is operated by a chain drive from the wheel. The sprayer can be fitted with a protective cover for inter-row spraying. Knapik claims that the work-rate is up to five times that of a knapsack sprayer.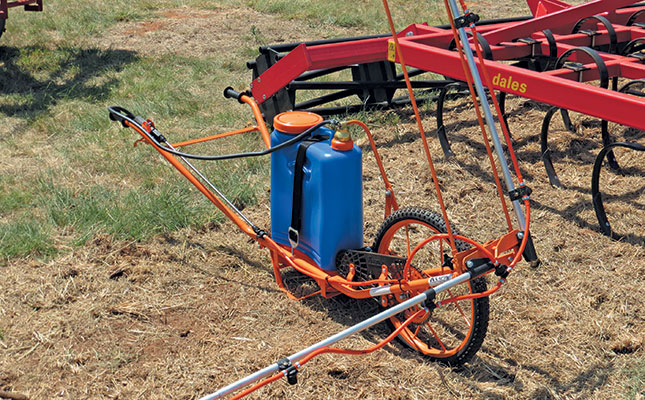 Walk-behind tiller
The RY1100D tiller is powered by a 6,75kW petrol engine and a gearbox with one reverse and two forward gears. It is seen here with a plough, but can be fitted with a rotary cultivator instead.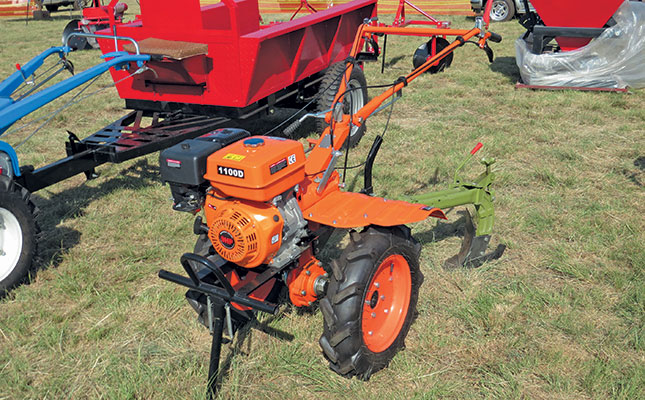 Two-row planter
Row spacing on the 2BIG-2 two-row planter can be adjusted from 500mm to 750mm and planting depth can be set between 50mm and 100mm. The model seen here requires an 11kW tractor.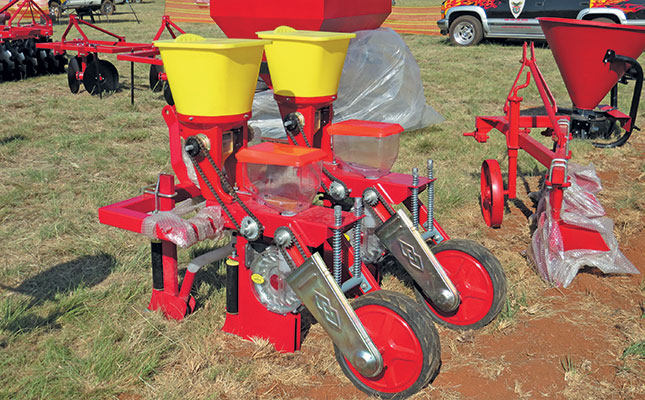 Four-row planter
Nico Brits, based in Vasfontein, Pretoria, manufactures a range of implements for small-scale farmers, including the five-row planter seen here. It is available in manual models from one to five rows and tractor models from five to 12 rows. Standard row width is 160mm, but this is adjustable up or down in 25mm increments. Each planter is supplied with seed plates to suit the farmer's needs.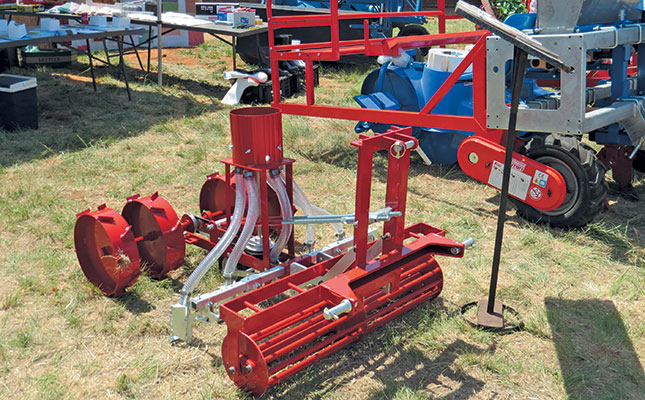 Hand planters
Krupp hand planters from Brazil can be used to sow maize, sunflower, pumpkins and other crops. Models for planting vegetable seedlings are also available.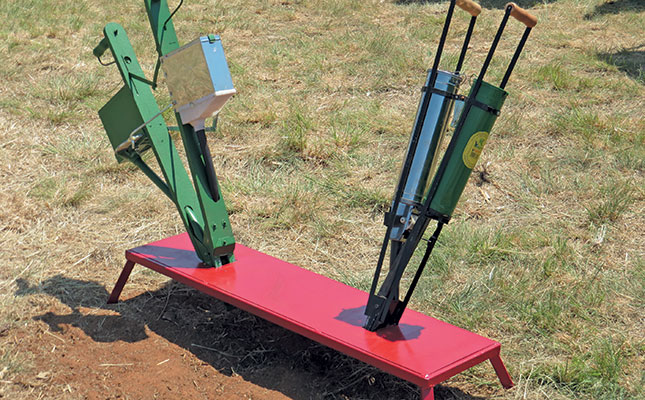 Joe Spencer is the mechanisation editor of Farmer's Weekly.