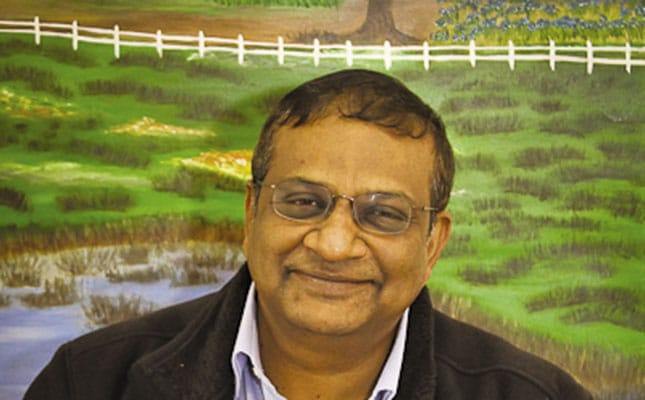 What have been some of Azapak's most important achievements?
The company has grown steadily from small beginnings to one of the leading paper packaging manufacturers in South Africa. Starting off with only two staff members in 2005, the company now employs 50 permanent workers and was recently granted an ISO 9000 certification by the
SA Bureau of Standards.
READ:Steep increase in sin tax will challenge wine industry
What products does Azapak provide to the agriculture industry?
We supply paper packaging products to customers in the fruit export market such as Kaap Agri, Prisma, Spectra and Agribox, to name but a few. We also supply packaging to industrial customers such as Heinz Foods, Parmalat, Dairybelle, Paarl Media and Mittal Steel.
For the agriculture sector, the business is focused on providing paper corner pieces, wrappers (inner packaging for fruit) and transit pallet packaging. We hold roughly a 70% market share for the products that we supply to the agricultural sector.

What have been some of the most important innovations in packaging for the industry lately?
One has been what we call on-tree packaging. The product we supply is called Aralar bags. These can be placed over the fruit while it's still growing. It's used mainly by pomegranate and grape farmers. The bags protect the fruit from sunburn and insects, and are yellow in colour to repel insects.
The bags don't affect the ripening or colouring of the fruit. Farmers place them over the fruit just as it starts to grow – it protects the fruit from being damaged throughout the ripening phase. The yellow colour fades after three to four months, but the bag can be reused about four times.
The product was introduced by Azapak into the local market two years ago and by last year, we'd already sold eight million units. Another innovation that we recently introduced is a fruit wrapper specifically designed for the citrus industry. This has been treated with biocide, which prevents the spread of Citrus Black Spot in a container. It's a natural product that leaves no residue on fruit.
What are some of the biggest mistakes that agri-businesses make when selecting packaging materials?
If you focus only on price instead of also considering the efficiency and appropriateness of the packaging, then you're bound to run into trouble. So if you're using a supplier instead of buying directly from manufacturers, make sure the supplier focuses on quality and not just the price.
Also, keep in mind that the type of packaging used must be appropriate for the area in which the fruit is grown, packaged and sold. Due to the differences in climate, packaging solutions that work for a business in the interior won't necessarily work in a more humid coastal climate.
How much, on average, has the price of packaging materials for agricultural products increased over the past year and what are the main reasons for the increase?
Paper has become a commodity, just like oil. Therefore, with the depreciation of the rand, it has become more lucrative for local pulp and paper producers to export their products than sell them locally. Over the past 12 months there has been an 18% increase in the cost of paper packaging materials and this can be directly attributed to the decline in the value of the rand. South Africa doesn't produce enough pulp or paper, but this isn't only a local problem. Internationally, the demand for paper often outstrips supply.
Will prices continue to increase?
I think suppliers from countries that are able to supply these products at more competitive prices, such as India and China, for example, will start doing business in South Africa and then we might see the prices of paper packaging stabilising somewhat.
How can agribusinesses best manage rising packaging costs?
For exporters, the increase in price shouldn't have a devastating effect on their bottom line because, as I explained, the price of paper packaging increases and decreases in line with exchange rate fluctuations. So when the value of the rand drops, exporters should, in theory, be able to recuperate the higher cost of packaging through the higher price they earn in rand value in international markets.
For a business that supplies only local retailers, I'd suggest increasing efficiency and making use of economies of scale. If your business is small, team up with other smaller producers to do packaging. This way, when buying material, you'll negotiate better prices because you're buying larger quantities.
Duplicate packaging must also be minimised. If the retailer or distributor that you're supplying repackages the fruit, rather negotiate to supply the fruit in the final packaging required by the retailer.
Your company profile mentions that Azapak aims to maintain a commitment to sustainability by ensuring that your supply chain as well as your own operations are environmentally responsible. How does Azapak achieve this?
We're always looking at ways of limiting our impact on the environment. A lot of the waste the factory produces gets recycled into our product material or is used for community projects. Where possible, we use products that have been, or can be, recycled.
However, the agricultural industry needs to change its perspective on the use of recycled products. Many industry regulations in the fruit sector require that fruit be packed in new packaging that has not been recycled because of concerns about substance residues that might be in recycled paper. I believe this is an unnecessary concern and there's no reason why the industry can't make more use of recycled paper. To address this, the industries involved will have to do some serious introspection.
Phone Azapak managing director Yagen Padayachee on 021 871 1333 or email [email protected].
This article was originally published in the 30 May 2014 issue of Farmer's Weekly.