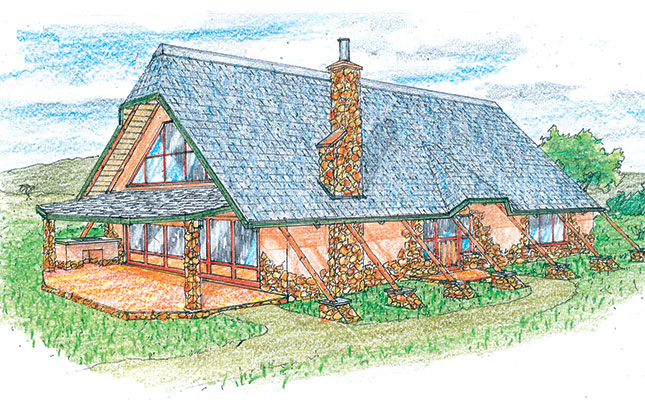 Dear Cassie
Thanks for meeting with me; a face-to-face discussion is always the best way to establish all the requirements for a new home.
Based on what we said, I've conceptualised an A-frame home to suit the site conditions. The rooms are of average size and will be adequate and functional, allowing you to accommodate all your furnishings.
I think your suggestion of a corrugated metal roof over the A-frame would look out of place for this roof styling, so I've shown a mock-thatch slate roof. This is a tried-and-tested material that is readily available from building merchants.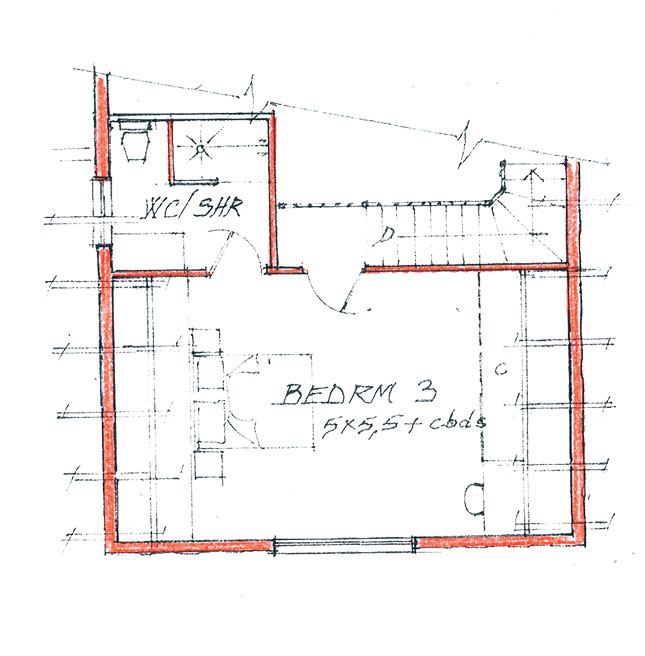 As you are allergic to thatch, the open-beamed inner ceiling could be clad with any of a number of wood board or planking products.
I've shown the stonework outer walls that you suggested only as a high plinth of stone, which in places extends higher than the horizontal plinth level.
This is to add some rustic character to the outside walls. The outer walls are 1,8m in height and extend to the wall plate, which creates enough headroom internally while retaining the A-frame look.
The extra bedroom above the downstairs bedrooms can be used for a variety of purposes.
I'll include all the cost-saving ideas in your working drawings.
Please phone me to discuss any further options.
Kind regards, Jonno