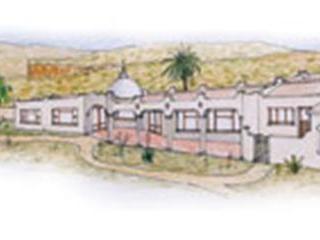 After a call from a Middle East project development agency and many follow-up discussions, the following project inclusions materialised. Essential to the core purpose of the establishment was that it should engender a whole new environmental respect, in present and future human generations.
To foster this, the establishment was to include complementary public facilities, one of which is shown in the sketch above; but more importantly, to be a national theme park and have an interpretive centre where particularly study groups would be enlightened on aspects such as environmental respect and preservation.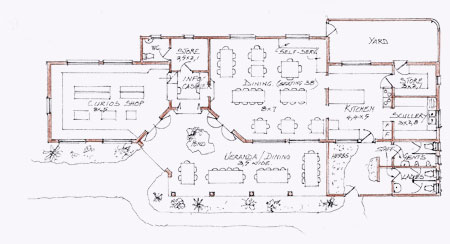 Included would be: an animal display of both local and some exotic mammals; bird aviaries; reptile displays; crocodile and turtle ponds and a geological display of rocks from antiquity to present. Additionally, there would be a lecture auditorium seating 50 or more, and complementary to it all, a mini mosque. Isn't this a fantastic idea, and one which I think should be established in tandem with all religious persuasions globally.
Seeing is believing.
Jonno