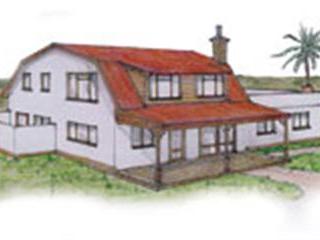 Hi Jonno
I'm always fascinated by your sketches and ideas in Farmer's Weekly. My wife and I are relocating to a town in North West. We are still looking for a suitable site, but would like your assistance in designing a starter home which could accommodate future family 'additions'.
We would like three bedrooms and an open-plan living area. On a small suburban site the house should not be too long. We thought perhaps a double storey. We need a double garage with a decent sized workshop, as I am practical and will be doing much of the finishing work myself. We'll leave it up to you to come up with something practical design-wise.
Regards, André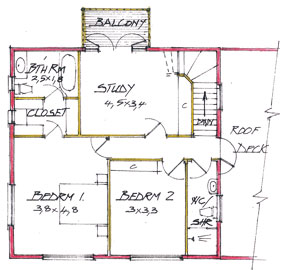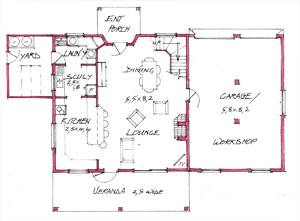 Hi André
You certainly got me thinking about home inclusions and their adaptation to a starter home. Here is the sketch then of something out of the ordinary, in South Africa at least. The design is typically American, and turns the interior roof space into a usable area. The styling of the roof is known as Mansard where the roof is pitched to provide living or storage space.
This attic roof area can be divisioned internally with lightweight wood framed walls to suit individual needs. For starters, the attic area can be left as one big open space with maybe a bath, toilet and basin in one corner. The room divisions and finishes can then be progressively erected. All the details are supplied in the working drawings.
Best regards
Jonno