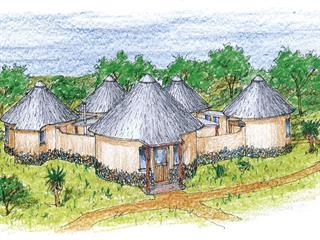 Dear Jonno
All the proposed additions to the communal lodges that you designed for us have been approved by the local authority and we'll start building shortly.
As you know, students from North and South America, Europe and Asia visit our wildlife reserve for in-service training as part of their studies in wildlife and ecology, and we need comfortable accommodation for them. At present, they are housed in tents at the reserve.
The new units we are planning will be typical African rondavels, but the interiors should cater for people from a variety of cultural backgrounds. Each rondavel should have its own toilet facilities, as well as separate male and female bedrooms.
The groups each consist of between eight and 12 students, with one or two tutors accompanying them.
Each rondavel should have a communal room for group discussions. The meals will be served in the main lodge, however. I'm confident that you will come up with something to meet our specific needs.
Best regards
Andrew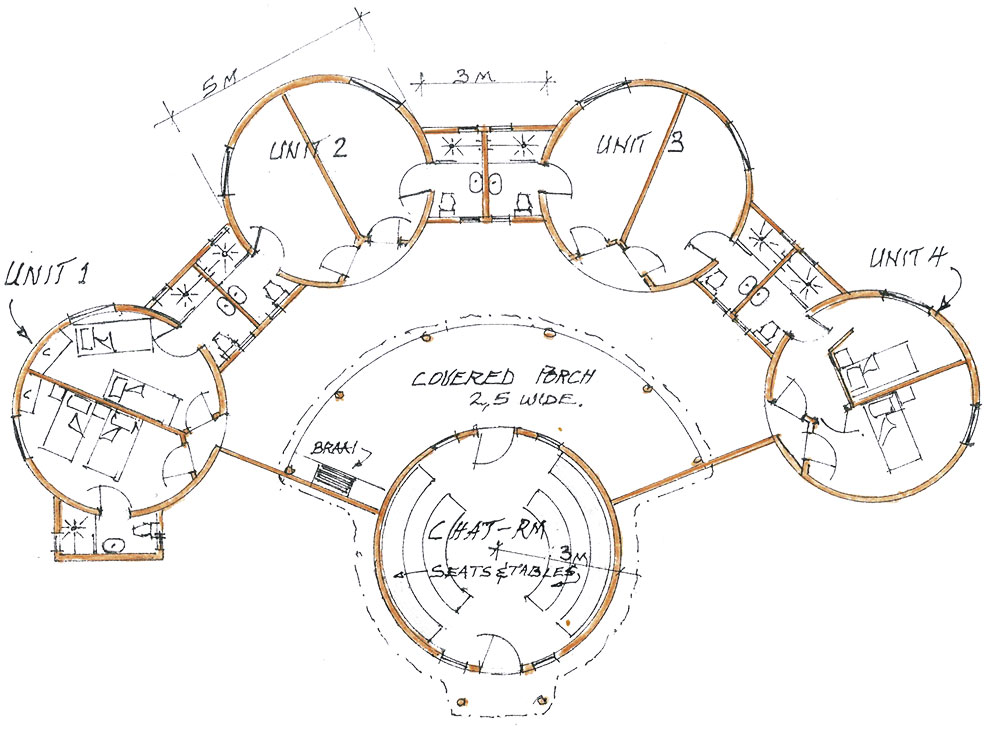 Dear Andrew
It is so good to hear that you've received the formal go-ahead.
After some thoughts on the specifics required, I've come up with a design for rondavels that will accommodate the students as well as other groups or individuals. I have made allowance for the necessary privacy requirements. Also shown is a covered porch that can be used for self-catering braais, and a communal area cum dining-room/lounge, where meals can be served.
Please phone me to discuss these plans and any other options.
Kind regards
Jonno