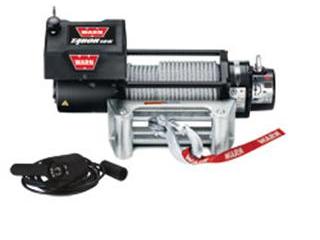 A new range of Tabor vehicle recovery winches is now available in South Africa through Control Instruments Automotive, the sole Warn distributor in South Africa. Tabor winches are branded with the Warn logo, indicating Warn's commitment to the well-known Tabor range of competitively priced entry-level winches.
The three new Tabor 8K, 10K and 12K winches feature separate control packs for various mounting options and include a unique brake design for smooth winching control. They are also supplied with a durable remote control, longer leads and a one-year warranty. Like Warn winches, Tabor winches are manufactured in the US.
They are fitted with a durable and smooth three-stage planetary geartrain for reliable performance. A series-wound motor ensures a powerful, fast line speed. The remote control unit has a 3,7m lead. The wire rope on the 10K and 12K models is 24m long and 9,5mm thick. The 8K model has a 27mg wire rope. The 12K has a capacity of 5 443kg and a low-profile design that will fit most off-road vehicles and SUVs. Tabor winches are available from BRS Off-Road Accessories at recommended retail prices of: 8K: R6 950, 10K: R9 500, 12K: R10 500.