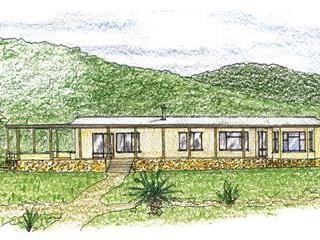 Dear Lina
Thank you for the informative written requirements and ideas for additions and alterations to your existing farmhouse. In the sketch layout of the additions required, I've tried not to rearrange the existing structure and fitments, as this could be quite costly.
The wing added to the main bedroom is simply an extension of the existing structure and roof, as is the added-on family room. As this family room will be on the south-west side of the house, I suggest that some of the existing corrugated steel roof sheets be replaced with translucent sheets, to let the sun shine in and warm that section of the house.
The low walls allow for the installation of let-down blinds. Also, that very low-pitched roof over the central rooms can easily be converted to a more aesthetically appealing 'Tuscan'-type roof. There are many other layouts that can be configured; do let me know what you may need changed.
Kind regards
Jonno