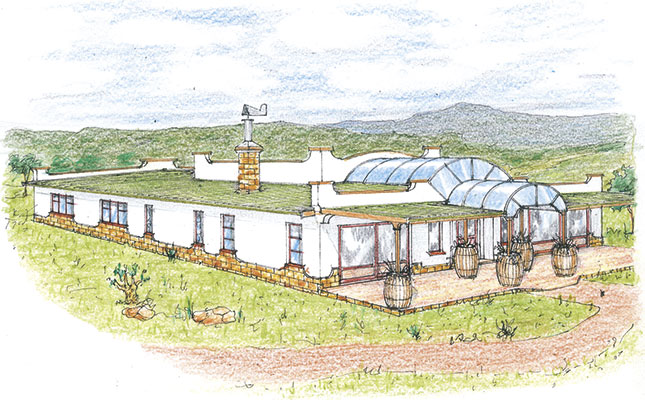 Dear Jonno
We follow your designs with great interest every week.
We recently bought a smallholding on the south-west coast near Clanwilliam, where we want to build a family home. The interior layout of the house will have to be highly functional as both my wife and I work from home.
The area is frequently battered by cold winds coming off the Atlantic Ocean, and we therefore want an enclosed area that we can utilise throughout the year. The living areas and bedrooms should thus be placed around an enclosed inner courtyard. We also want as many large windows and sliding doors as possible, and the styling should be contemporary, but complement the natural environment.
We need three en suite bedrooms, with a large living area that includes a lounge, dining room, spacious kitchen and study. We also need a double garage that can be attached to the main house.
We can't wait to see what you come up with.
Kind regards
Richard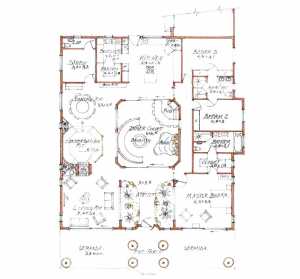 Dear Richard
As usual, the sketch I have done can be adapted to many layouts and styles, but is very functional, with the bedrooms on one side and the living areas on the other. The bedroom wing can be closed off with security gates.
The inner courtyard is fairly large, but the space can be increased by a metre or two if required. I've included a water feature pond and a barbecue pit in the inner courtyard as well. This area can be enclosed with a bird-proof mesh or clear Perspex, similar to the entrance porch and atrium.
Being close to the winelands, I've added a wine barrel feature entrance, which can be used as planters. The house itself can be flipped from left to right to suit the views, sunlight, wind and approach. Give me a call to discuss any further options.
Jonno
This article was originally published in the 20th January issue of Farmer's Weekly.