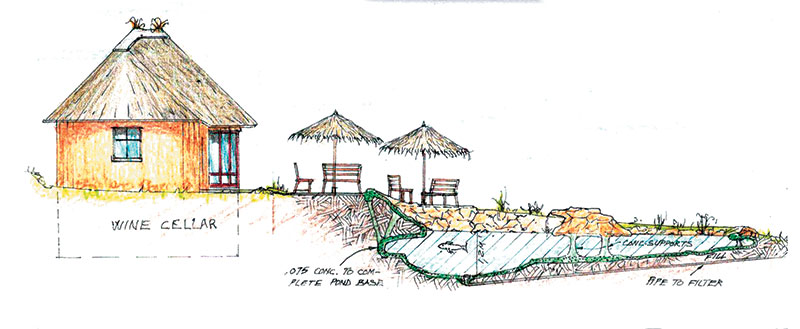 A client, Peter, is keen to add public facilities to his lodge in the White Mountain area of the Central Drakensberg.
His plan is for a wine-tasting cellar with a ground-level pub above it; here, customers will be able to sit at leisure and enjoy their selections.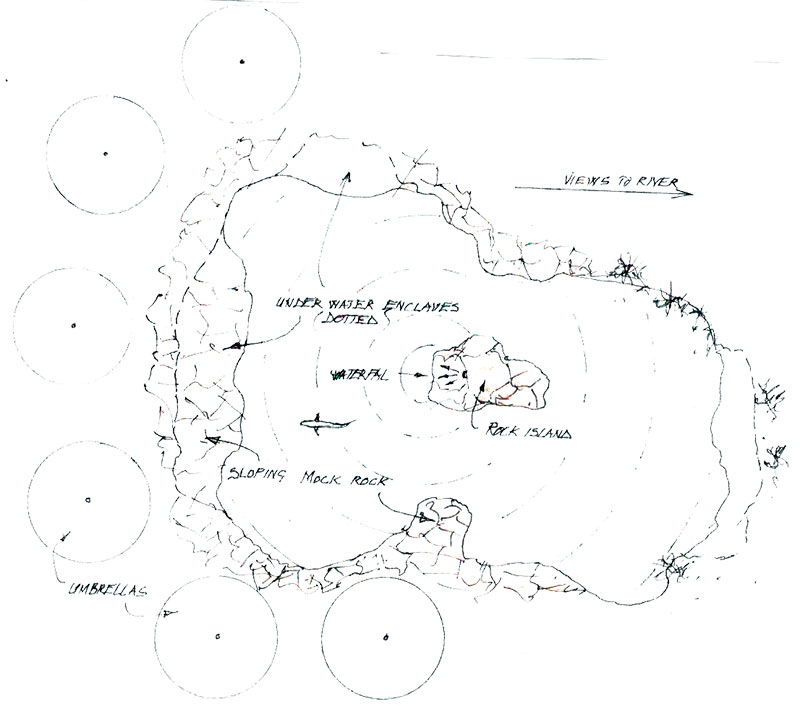 Peter asked for an unusual feature: a glass dome in the floor of the pub that will allow light to filter through to the cellar below. This will also help to integrate the two rooms. Another request is for a koi pond at the front of the pub, enhancing this side of the building, which has dramatic mountain views. This will be a superb place to relax after a day's work.
I can't wait for the roof-wetting!