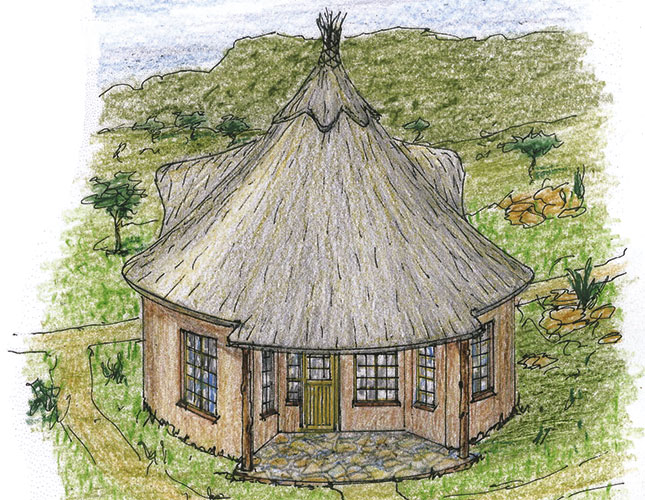 Dear Gershom
Thank you for the phone call and your requirements in the Estcourt area. You requested that you would like to build nine separate units on your property in honour of the departed, and want these to be traditional rondavels. In Zulu culture, as I understand, a rondavel honours the spirit of a departed close family member.
READ:Global challenges facing farmers
Because the rondavels will be occupied by tenants, the local town planning department may consider these units a commercial enterprise if they are zoned for single-unit houses. I do, however, have a clever way around that problem.
This sketch, one of many possible layouts, shows a family home with good living functionality. It could be even more useful
if you raise the outer walls by a further 600mm in height and add two more bedrooms in the roof area. This will give you a three-bedroom home in just 71m² – it doesn't come much better than that!
The diameter can even be reduced to 7m, bringing the house down to 54m² yet retaining three bedrooms. This is a tight fit, however.
Let me have your further thoughts.
Best wishes
Jonno
This article was originally published in the 4 September 2015 issue of Farmer's Weekly.