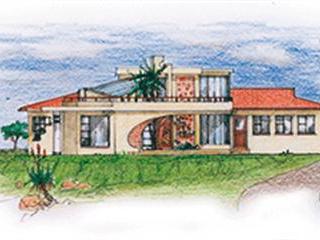 Hi Jonno,
We saw your article in the Farmer's Weekly of 5 October 2011, and wondered if you could help us with a contemporary home design? It will be a family home but with space for my wife and me to be semi-independent in our retirement years.
We are thinking of a four-bedroom home with the main bedroom upstairs and isolated from the rest, and a small kitchenette for that semi-independence.
The site is in Northern KZN. It is approximately 50m x 70m and slopes up from the road and more or less level at the top. It has an east view to the sea and green valleys/cane fields to the west. We would like a stylish, modern, contemporary home with large glass windows, and some feature rockwork panels where appropriate.
Regards, Jean and Mike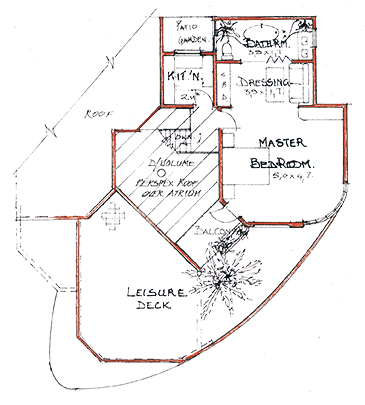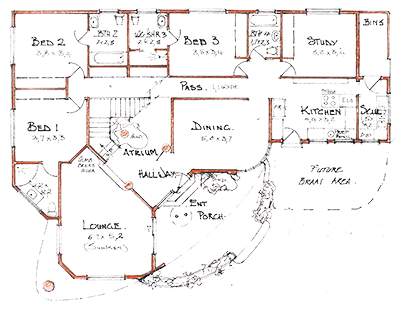 Hi Jean and Mike
Here is a layout and styling that is certainly other than my usual rural farm-style featured homes. The sketch here explains it all. Best of all, your semi-separate module on the first floor has loads of space and tranquillity to enjoy in those mature years.
Let me have your further thoughts.
Regards, Jonno