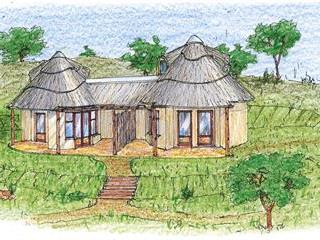 Hannes, who wanted to develop an eight-stand tourist accommodation complex , requested that I meet him on site in southern KwaZulu-Natal.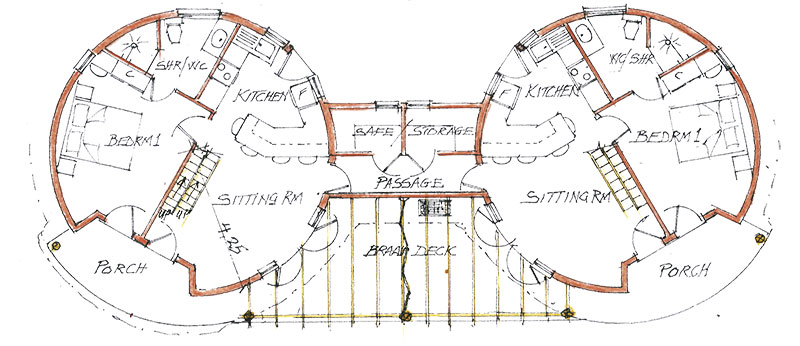 Dear Hannes,
Further to our meeting, I've configured a multipurpose mini-complex. As the units will be for casual visitors, the sizes of the rooms shown are adequate. The outer walls of the rondavels will be raised a metre higher than usual, which will allow for sufficient head room in the upstairs attic.
The two units on each stand are interlinked by a passage. Shown are two safe-storage rooms in the passage. These could be separate toilets, allowing the en suite bathrooms to remain private.
The sitting rooms open onto a braai deck, which could be sectioned off with a fold-back screen, depending on visitor occupancy.
With the beds as shown, 10 or more visitors could occupy both units, providing accommodation for small groups.
A separate 'granny flat' of the same layout as the single rondavel unit could be added, thus allowing 15 persons or more to be accommodated.
Kind regards
Jonno